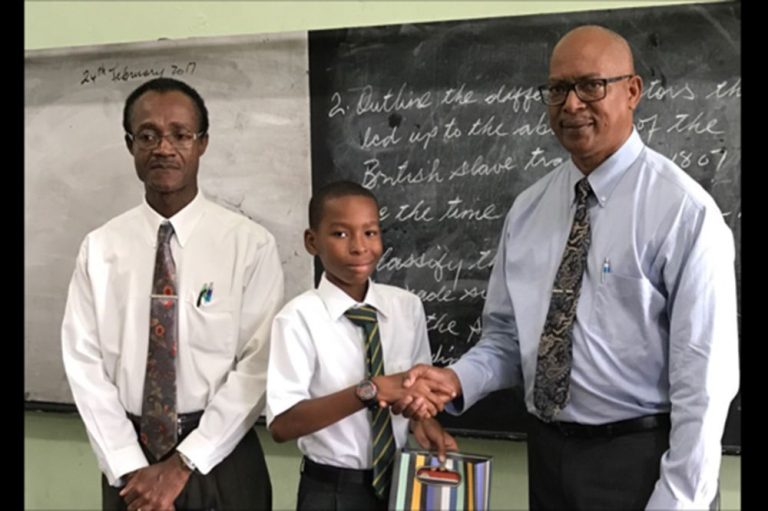 St Vincent Grammar School dominates SSBQ
The St Vincent Grammar School continues its dominance of the Secondary School Bible Quiz, SSBQ. This view was expressed by organizer of the Quiz Joel Jack on Monday, February 27, as he presented the winning prize to Nathaniel Williams of that school.
The presentation was done in Williams' form in the presence of deputy headmaster Alfred John, Deon Pompey, a teacher and the students. Jack explained that the school is decisively ahead in terms of the number of entries during the more than nine years of the quiz and Williams is the 22nd winner of the monthly prize from that school. In contrast, there are still a few schools from which there has not been a winner. Jack extolled some of the virtues of the Bible and encouraged the boys to encourage their friends, even from other schools, to participate in the SSBQ.
The Quiz, which began in November 2007, offers a monthly prize totalling over $600 in value. It is open to all students from the nation's secondary schools and information can be found at www.ssbq.org; in the Searchlight; on the Scriptural Search programme on WEFM; and on Facebook.