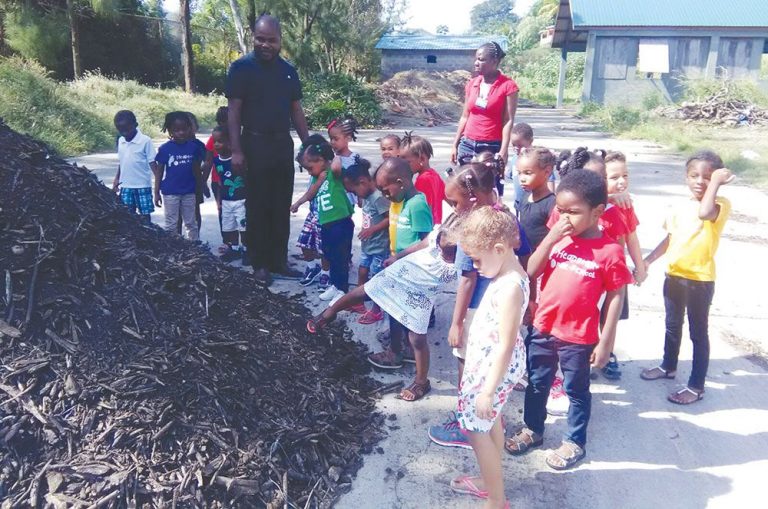 Pre-schoolers learn ways to protect the environment
Having learnt about pollution, its causes and its effects on the environment, Headstart pre-schoolers had an opportunity to cement this knowledge with a visit to the Diamond Sanitary Landfill.
While there, the children were given a tour of the area and, in addition to being shown the process of the sorting and burial of garbage, they were shown the various stages of making compost.
Subsequent to the landfill visit, the students and their accompanying teachers made a stop at a nearby river and saw firsthand the causes of water pollution and how it negatively affects the environment, as styrofoam containers littered the area.
Participating teachers all agreed that this field trip was an especially successful one. The young ones were taught to appreciate the role that sanitation workers play in our country and how even children as little as they are have a responsibility to protect the environment and end practices that would lead to its degradation. Moreover, the field trip, which reinforced concepts that are continuously being taught at the school, encouraged hearty student-generated discussions, even after the children had returned to the school compound.
When asked why she thought the field trip was important, four-year old Nina responded, "It was important for us to go so that we can learn how to keep our environment clean and not to be litterbugs." Our future looks bright.