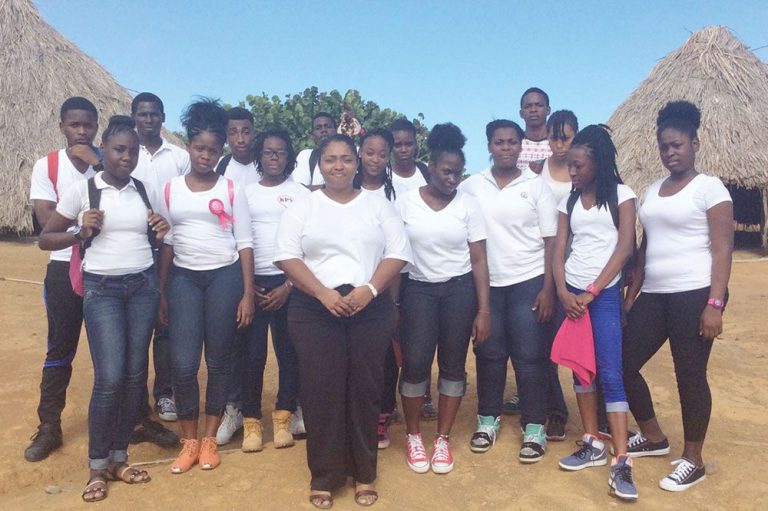 History students visit indigenous sites as part of CSEC syllabus
The fourth form History class of the Dr J P Eustace Memorial Secondary School took a trip to various historic sites related to our indigenous people last Friday, February 17.
A release from the school said the field trip was important, as the sites visited hold relevance to themes one and three of the CSEC History syllabus and gave the students an appreciation of the struggle of our indigenous people for their own territory.
The trip was organized by teachers Suzette Ferdinand, Mr Cruickshank and history teacher Mrs Young, who asked her students to be "living examples of history, in what they say and do, as they (students) are also making history, every day."
Some of the students in the photo are Kimanie Belgreaves, Xavon Dennie, Mikey Douglas, Joshua Jack, Danran Pierre, Zavid Pompey, Leannza Ballantyne, Aaliyah Brackin, Veressa Foster, LeeAnna Gibbs, Ianthea Joseph, Zoviah Knights, Annique Spencer, Tonya Thorne, Elanda Williams, Sherryann Morgan, Arrion Myers, Kacy-Lee Porter, K Young.