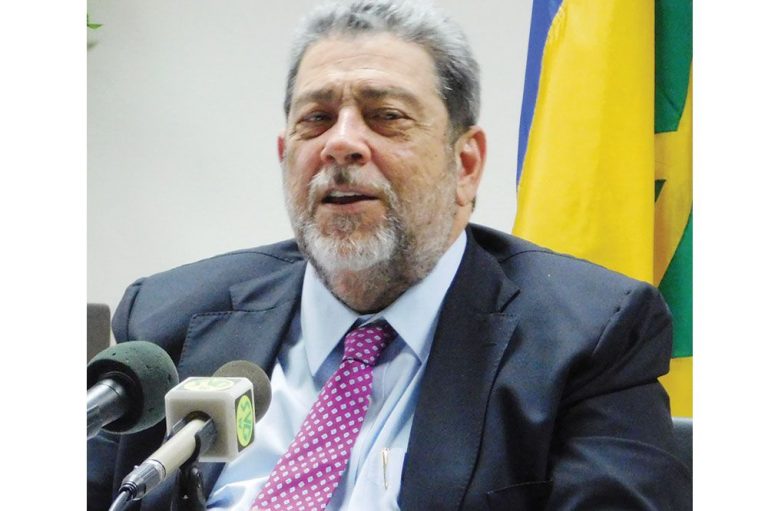 An unequally yoked regional integration cannot survive – PM
The difficulties being experienced by traders from St Vincent and the Grenadines (SVG) when they try to obtain foreign exchange for goods sold in Trinidad and Barbados was raised last week at a meeting of the Caribbean Community (CARICOM).
During a media briefing at Cabinet Room last Monday, Prime Minister Dr Ralph Gonsalves said the regional integration movement cannot thrive and survive if it is unequally yoked.
"For it really to survive and thrive there must be a sense of reasonableness, balance and equality and particular equality among equals. But, proportionality among unequals must be in our favour, because we are not at the same stage of development that they are and the Treaty recognizes that – the revised Treaty of Chaguaramas," Gonsalves said.
The Prime Minister described as "crunch time" the situation for many traders who go to Trinidad and Barbados to sell their produce.
"You have a shortage of foreign exchange in those countries. Now that does several things adverse to us, [and] one of them clearly is that the person who is trading … sell their goods and can't get their money," he explained.
Gonsalves added that farmers who credit their goods in part or whole, as a result, do not get their money from the traders when they return to St Vincent and the Grenadines (SVG).
He said because of the difficulty in obtaining foreign exchange, traders in agricultural produce buy goods in Trinidad and bring them back to SVG to sell in order to get money, but this creates a delay in the farmers getting their money.
The Prime Minister stated that while the Farmers Support Company had tried to assist at one time, they did not possess the necessary resources and the company was not set up for that purpose.
He also said that he has been trying to get the central banks in Trinidad and Tobago and Barbados to come up with a solution to the problem.
"But, it hasn't been successful, so I had to raise it," said Gonsalves, who last week attended an Inter-sessional Meeting of the Heads of Government of CARICOM in Guyana.
Gonsalves said when the issue of foreign exchange shortage was raised at the CARICOM meeting, he pointed out that there is no problem with Trinidad receiving foreign exchange from SVG when we purchase oil, petroleum products and manufactured goods from them.
"They don't have any problem in being paid, whether in EC dollars, which they could convert easily in US or in US dollars," the Prime Minister stated.