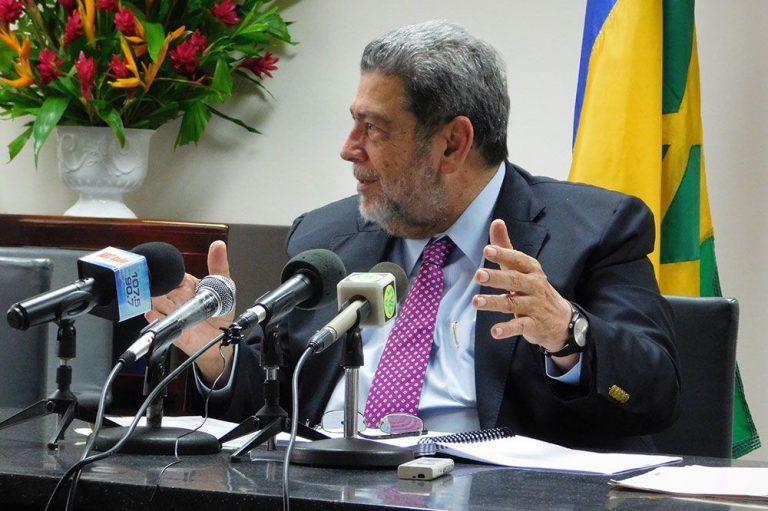 Weakness in Passport Office may be cause of Miss SVG's passport issue – PM
A "weakness" within the Passport Office may be the reason why reigning Miss SVG Nikianna Williams found herself unable to obtain a passport a few weeks ago.
Prime Minister Dr Ralph Gonsalves made this disclosure while responding to a question during a press conference at Cabinet Room yesterday.
"The investigation thus far has revealed, as far as I have been advised, that there was a weakness inside of the Passport Office itself. A weakness connected to personnel, somebody who is not there any longer and I think they are seeking to get proper answers in relation to that," Gonsalves stated.
In the February 7, 2017 edition of SEARCHLIGHT, we reported that when Williams applied to the Immigration Department for a St Vincent and the Grenadines passport, she was told that she would have to bring in the passport that she had been issued five years ago, which had expired.
However, while this request may have been a simple one, Nikianna had never applied for or held a passport before.
On further investigation by the Immigration Department, it was discovered that over five years ago, someone had used birth certificates belonging to Nikianna and her mother to apply for and obtain a passport in Nikianna's name.
It is believed that the person who assumed Nikianna's identity had been deported from Canada and used the fraudulently obtained passport to gain re-entry into Canada and is probably still in that country today.
The Prime Minister said that at the moment, a review of the process is being conducted, which may or may not have evidence showing a criminal wrong.
"…It may or may not reach to that particular stage… and those who are charged with those kinds of responsibilities would have to make that judgement. Because, sometimes it is not every wrong you have evidence to show that it is a criminal wrong… having been a lawyer, I just want to make the point," Gonsalves pointed out.
Gonsalves added that the concept of identity theft did not originate in St Vincent and the Grenadines, but came to us from North America and the United Kingdom.
"And that is why it is so important for us to have good source documents, proper checks all along the way. Because when it was reported to me that this case arose, immediately I said I want to find out how did this, given the foolproof checks which you have…, essentially slip through the cracks."
Gonsalves also stated that there are other checks which are being made, on which he would not comment at the moment. (CM)