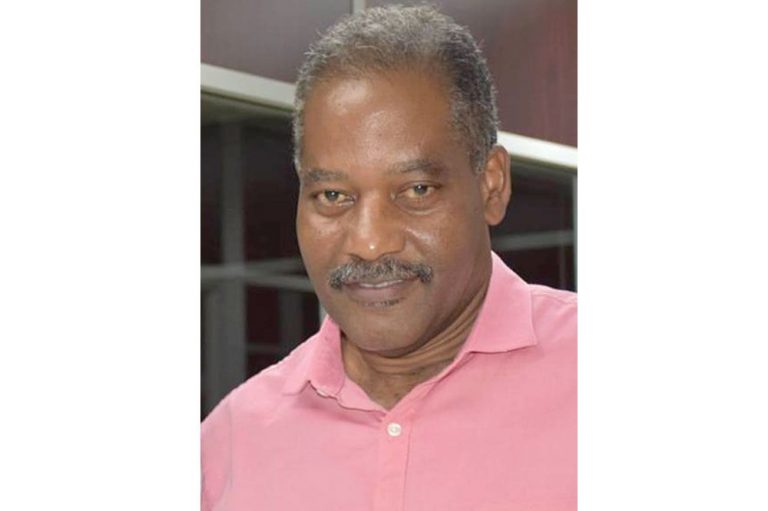 Prayer, hard work and sacrifice made AIA possible – Saunders
The financing and construction of the Argyle International Airport (AIA) presents a repository of rich material for budding engineers and project managers who may be contemplating a doctoral thesis on engineering, project management or project financing.
Garth Saunders, chair of the Board of Directors of the AIA, while making remarks at the Opening Ceremony for the AIA last Tuesday, said because of its complexity, scope and unorthodoxy, the project is ideal for further research.
"An analysis of the pros and cons of this unorthodox approach would be rather interesting," he declared.
Saunders said it was prayer, hard work and sacrifice of both Vincentians and the 'Coalition of the Willing', all preceded by the vision, creativity and the overwhelming optimism of Prime Minister Dr Ralph Gonsalves that got the project to the point of its opening.
Saunders said he, his Board of Directors and management team are well aware that after the excitement and euphoria of the opening, the focus will be on the serious challenges ahead, including making the AIA a viable entity.
He, therefore, ahead of time, assured the minority who will be looking for imperfections and inadequacies in the airport, that there will be imperfections.
"Additionally, there will be maintenance challenges, the paint will fade, the iron will corrode and yes the runway wearing course will wear and will require resurfacing at some point in the future.
"Let's not, however, make these future realities media events and times for twisted celebrations. The truth is that airports the world over are all perpetual construction zones, undergoing constant maintenance, alterations and expansions. I suspect that the Argyle International Airport will be no different. So let us not judge the management of AIA by the occurrence of challenges, but instead, judge them by their responses to these challenges."
Saying that the project is a national facility, he called on supporters of the project to celebrate without gloating and to others whose support is lukewarm, to do away with bitterness. and resist the public attempts to diminish the importance of this achievement.
"In short, let us have a catharsis today, without the negatives and without any gloating.
"Ladies and gentlemen, if I leave you with anything today, let it be that this is the people's airport and when Prime Minister Gonsalves hands it over to us later today, let us accept it with open arms and optimism. Optimism, that it will be operated and maintained to the highest standards and to the benefit of all Vincentians and users. Optimistic that every sector of the economy will benefit from its existence. Optimistic that this is not just for us today, but for future generations," Saunders said.