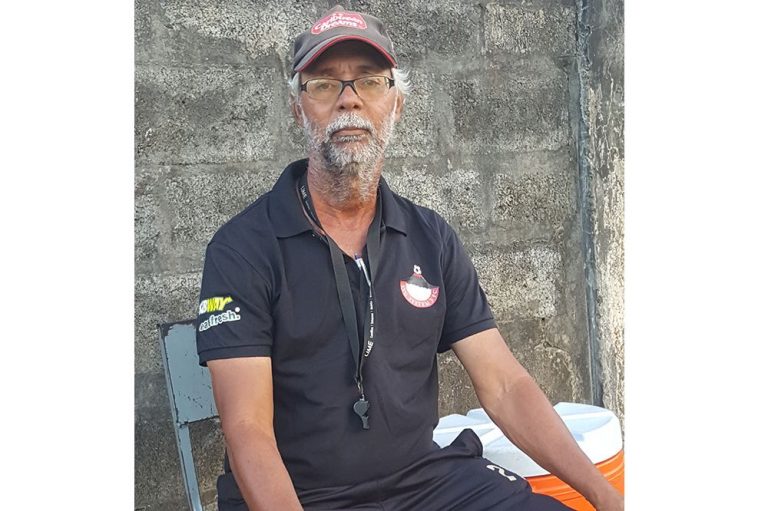 Ian Sardine to be recognized for contribution to sports in SVG
Local Football coach Ian Sardine will on Sunday, March 5 be recognized for his contribution to the sport when Awesome Sports International Inc holds its 2017 "Kick against Crime" football matches at Victoria Park.
According to Renson Haynes of Awesome Sports, this year's edition of the event seeks to recognize Sardine for his tremendous contribution to the sport.
A game, the "Ian Sardine over 40 Classic," will feature a number of soccer stars from St Vincent and the Grenadines, Jamaica and Trinidad and will be played as a tribute to Sardine.
In response, Sardine said that he is proud that one of his students has decided to recognize his contribution.
Sardine grew up playing football and cricket as a child in Mesopotamia, as a student at the Cane End Government School and then at Marriaqua Secondary School (now the St Joseph's Convent, Marriaqua).
After moving to Kingstown, Sardine played for the St Martin's Secondary School and later for teams like Avenues and United Strikers.
"My whole life I used to play in Mesopotamia, since I was a kid in school. I grew up playing soccer and cricket in the 1960s and 1970s", said Sardine tracing his love of the sport.
He said that as a child, the year was divided into two halves, half for cricket and half for football, but he gravitated towards football and kept at it, using it as a reward for the children under his care when he became a teacher in 1976.
"I enjoy the interaction with the children and that is what keeps me involved," stressed Sardine, who is the head of the System Three Sports Academy, which has about 500 members, 100 of them adults.
System Three Academy comprises footballers from age five to adulthood and includes females.
The name System Three came from Sardine's first sponsorship deal, which came from St Vincent Motors. At the time, St Vincent Motors had a product called "Clean System Three" gasoline and Sardine became so accustomed to the name, even after St Vincent Motors stopped sponsoring the team, he kept the name.
"The businesses have been supportive of what I am doing because they see what I have been doing.
"I am glad that one of the footballers who was once under my care, Renson, came and is doing something for the sport. He went with me in 1994 to Barbados, 22 years ago and since then he has made the national team and went to New York to play on a football scholarship, so I am proud that he is giving me some recognition for my contribution," said Sardine on Friday.
The Sharpesdale resident said that he will continue to contribute to the sport as long as he can.
The event on March 5 will consist of three matches, Avenues FC versus Awesome FC, the Celebrity Football Match and the Ian Sardine Over 40 Classic. There will also be a Celebrity Charity Penalty Shoot-out and a Celebrity 100 Metre Sprint Challenge.
The Over 40 Classic will feature past national stars like Kendal "Ken-I" Velox and Wesley "Butu" Charles and regional stars like Jamaica's Theodore Whitmore and Trinidadians Russel Latapy and Keith Jeffrey.