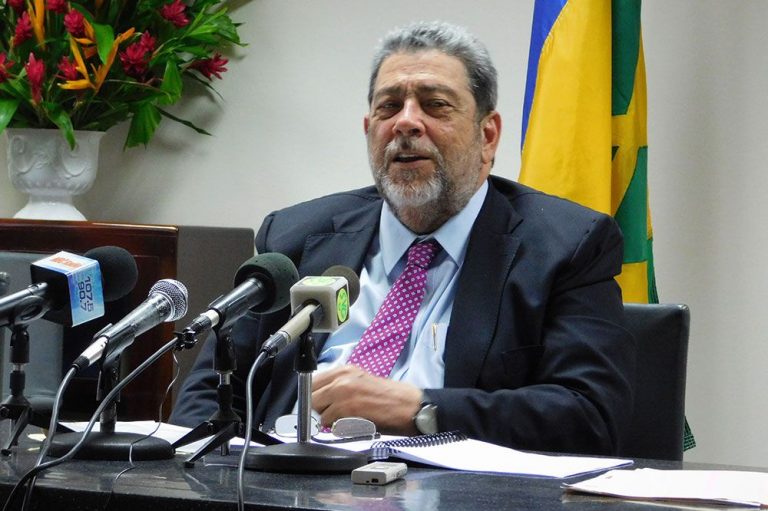 Accept Skilled National Certificates – Gonsalves
The decision by certain CARICOM countries to not accept Skilled National Certificates from member states is contrary to the decision of the Heads of Government.
Prime Minster Ralph Gonsalves, during a press conference at Cabinet Room yesterday, stated that at the recent Inter-Sessional Meeting of the Heads of Government of the Caribbean Community (CARICOM) in Guyana, he raised the issue of Freedom of Movement.
"That point was raised very sharply and the matter is being addressed."
Gonsalves said that he specifically raised the issue of the requirements for Skilled National Certificates by two states, one which is outside of the Organization of Eastern Caribbean States (OECS) and one within the OECS.
"Well, the decision was that once one country issues a CARICOM Skilled National Certificate, you accept it," he stated.
The Prime Minister stated that the country which is outside of the OECS is of 'real relevance' to St Vincent and the Grenadines (SVG), because it does not have as high an unemployment rate as some other countries.
"Some of our people who are qualified for the CARICOM Skilled National Certificates and do get the certificate, when they go there, they tell them 'look you have to apply for one here' and applying for one there takes a long time. So, in essence, you drawing a horse and chariot through the provision regarding skilled nationals," Gonsalves stated.
He noted that he has made it his business to sign every Skilled National Certificate issued in SVG.
"The reason being, every immigration officer knows me or must know of my name if they don't know me physically…but they must know my name. And when they are signed by me as Prime Minister, well I guess it would have a greater weight than if it is signed by some faceless public servant; faceless in the sense that people don't know their face…," Gonsalves said.
He added, however, that there is generally no problem with certificates issued in SVG.
The Prime Minister noted that the other state in the OECS that does not accept the Skilled National Certificates does not matter as much, because within the OECS one does not need a Skilled National Certificate to get a job.
"We can just travel in the OECS and get a job. If a job is available, anybody for instance from Grenada, St Lucia anywhere can walk off the wharf or come off the airport and go and look for a job somewhere, because you get a stamp in it saying indefinite stay. The law has been put in place for that," he explained.
Gonsalves explained that university graduates, artistes, musicians, media workers, sportspersons and tradesmen with CVQ's are allowed to travel within the region with a Skilled National Certificate.(CM)