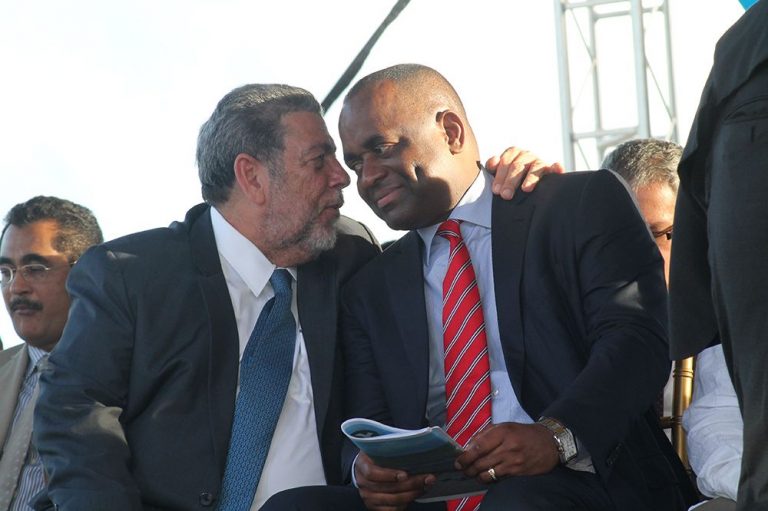 Vincentian professionals to assist Dominica
It seems that the Vincentian engineers who worked on the construction of the Argyle International Airport (AIA) may some time in the future be deployed to Dominica to assist with the construction of an international airport there.
During the feature address at the official opening ceremony of the AIA on February 14, Prime Minister Dr Ralph Gonsalves told his audience that among the resources this country now has is the technical expertise acquired during the construction of the facility.
"At this Argyle site, the overwhelming number of engineers and technicians who are Vincentians, were in their late twenties and early thirties and with the help of senior Cuban comrades, and persons from the Republic of China on Taiwan, this place became a school to turn our young university graduates into seasoned professionals, and we have them now to help [Prime Minister of Dominica] Roosevelt Skerrit to build an international airport in Dominica." the Prime Minister said.
Skerrit was among the regional heads of government who attended the opening ceremony.
With the opening of the AIA, Dominica is now the only country in the Organization of Eastern Caribbean States that does not have an international airport.
During the construction of the AIA, St Vincent and the Grenadines benefitted significantly from technical assistance provided by engineers, contractors and environmentalists from Venezuela, Cuban and Taiwan.