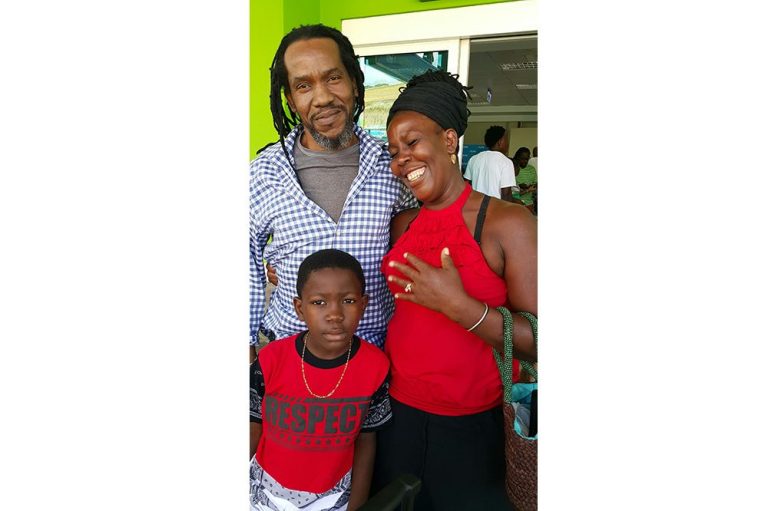 Man proposes to girlfriend at opening of AIA
Love was definitely in the air at the Argyle International Airport (AIA) on Tuesday, as one man used to historic event to propose to his girlfriend.
Minutes after landing at the airport, Norris Peters of New York got down on one knee, surprising his friend for 17 years and now fiancée Sonia Archibald of Largo Heights.
"I just wanted to make it a beautiful occasion for us today," he told SEARCHLIGHT.
Peters, who usually visits his homeland every Christmas, arrived on the LIAT 771 flight from Barbados and totally surprised his fiancée, who thought her boyfriend was just making one of his usual visits.
"It surprised me when he got down on his knees and proposed to me. I was shocked," she said.
Archibald, who is originally from Richland Park, was lost for words and broke down in tears, as spectators cheered the couple on.
Peter's proposal caught much attention on social media as a video of the memorable event saw over 60,000 views and was shared over 900 times when it was first posted from Sean Steele's Facebook profile.(AS)