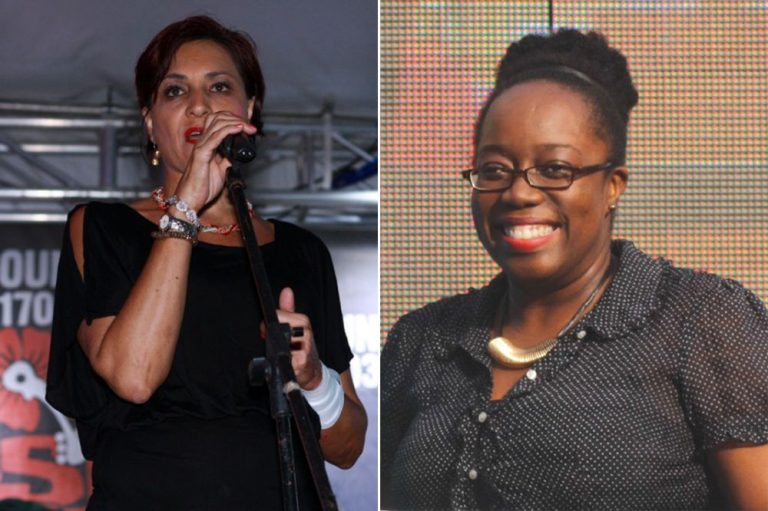 FLOW continues to support Bequia Mount Gay Music Fest
FLOW has once again shown its commitment to supporting local culture, with its sponsorship of the 2017 Bequia Mount Gay Music Fest.
FlOW has been supporting the event for nine years now and according to director of the festival Sabrina Mitchell, they are very happy to have the telecommunications services provider as a partner.
"Since they were called LIME, they have been on board with us. They have been a committed partner over the years and we always count on them and they are always there for us," Mitchell told SEARCHLIGHT last week.
"FLOW is dependable and very cooperative and always there. We have a committed relationship and we are very satisfied with their contribution", Mitchell added, stressing that FLOW's assistance helped make the festival an excellent one.
Commenting on the sponsorship, Marketing and Corporate Communications manager at FLOW Nikala Williams noted that the company is pleased to have played their part for yet another year, to ensure that the event was a success.
"The Bequia Music fest brings to our shores hundreds of visitors and music enthusiasts each year, so we are proud to be a part of this", said Williams.
She said that apart from a substantial cash sponsorship, FLOW each year provides the performers with gift bags. This year, FLOW also rewarded a number of persons with tickets to the various shows. These tickets were given to customers just for completing in-store transactions, while FLOW employees were in Bequia during the festival, where they offered specials on several FLOW products and services.
The other gold sponsors for the festival included Hairoun and the St Vincent and the Grenadines Tourism Authority (SVGTA). The festival ran from January 19 to 22.