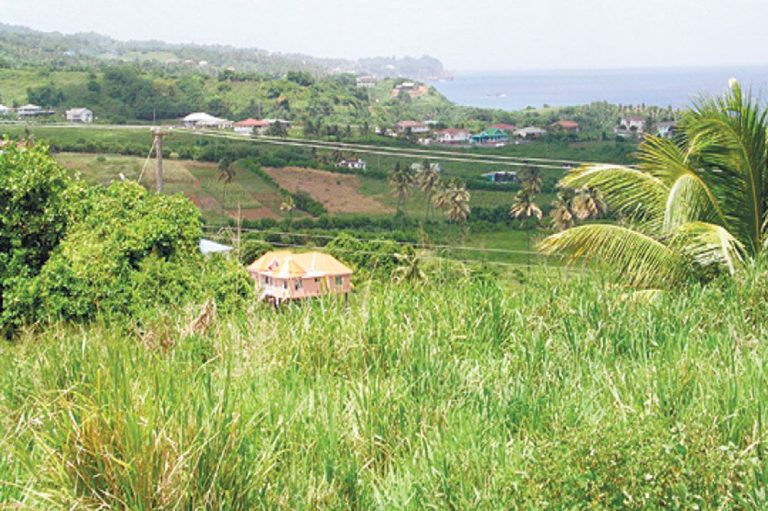 Matthias thanks homeowners for 'sacrifice' during building of airport
As the commencement of operations at the Argyle International Airport (AIA) draws closer, the chief executive officer of the International Airport Development Company (IADC) has issued a heartfelt thanks to all the residents who have been affected by the airport's construction.
Speaking on the 'Issues At Hand' radio programme last Sunday, Dr Rudy Matthias spoke about the 142 homeowners who had to be relocated and the numerous others in surrounding areas whose homes and lives were impinged upon since construction began in 2008.
"I want to recognize and to thank everybody, in Argyle, Mount Pleasant, and Calder, and King's Hill, who had to forbear with us," he stated.
"It is something that we should never forget; the sacrifice that they made."
Matthias acknowledged that the impact on residents' lives was often challenging, and the IADC and the Government were not always able to rectify the subsequent problems they faced due to the airport's construction.
"There are many persons who have complained about the dust generated from the site…. For as long as the blasting took place, we've had reports of impacts on the houses."
He also said that residents suffered other problems, including having to keep windows closed at all times while blasting was ongoing, being unable to hang washing outside to dry, and excessive noise from construction vehicles.
"They put up with a lot… all sorts of discomfort," said Matthias.
"I know that we've tried our best to mitigate the negative impacts of our work on your lives."
The IADC head recalled that even though construction began in 2008, the project began for him in August 2005.
In the following two years, he held consultations with the residents/home-owners who would have been affected – personally visiting them, often more than once.
"We wanted to meet with everybody…We wanted to make sure that our process was transparent; we wanted to make sure that the homeowners felt that they were treated fairly," he explained.
"We wanted to make sure that the homeowners were cooperating with us so that they can rebuild their homes and relocate from the site."
Those for whom relocation was mandatory were given the option of moving to either Harmony Hall, Carapan or Diamond – areas in which the Government purchased plots of land for that specific purpose.
Matthias said that the IADC endeavoured to help these homeowners relocate in as comprehensive a manner as possible – including providing transport to move personal items to the new homes, and a $10,000 relocation fee.
Additionally, he explained that the IADC/Government has paid to clean many of the houses affected by the dust generated, and also paid relocation costs for those who opted to sell their properties and move to a different area.
"Here again is another example of Vincentians recognizing that what we are doing is for our country, for the future, for prosperity, to help to lift our country." (JSV)