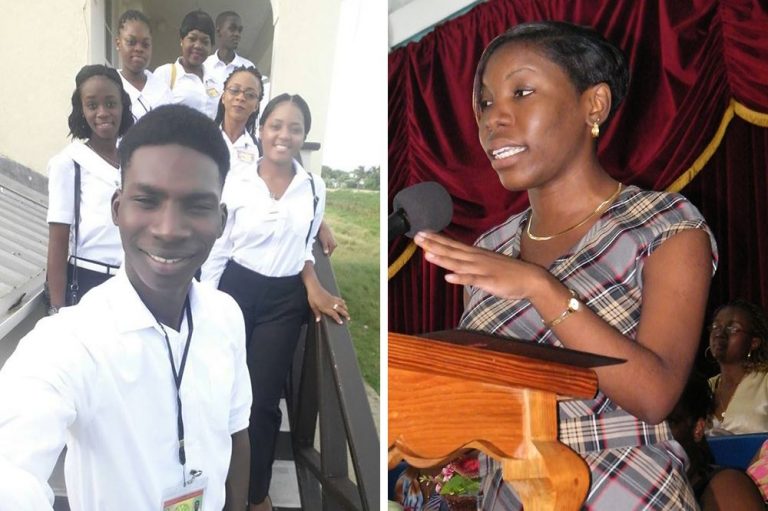 SVGCC staff working on closure arrangements
Two members of staff of the St Vincent and the Grenadines Community College (SVGCC) are presently in Barbados working on "closure arrangements," following the death of three students on Sunday.
A statement from the SVGCC said deputy dean Janelle Allen and lecturer Philon Hackshaw are in Barbados working along with the parents of the deceased students, the SVGCC's partners at the Crane Hotel and Resort, the police and other officials.
Three students of the SVGCC — Danee Horne McKree, Carianne Padmore and Aziza Dennie — died in Barbados early Sunday morning after the vehicle in which they were travelling collided with a van.
The students had just completed a six-week Industry Placement at the Crane Hotel and Resorts in Barbados as part of their two-year Applied Associate Degree in Hospitality Studies and in Culinary Arts at the Division of Technical and Vocational Education (DTVE). "They were part of a small group of seven students selected for this internship. The other two students involved in the accident were Kemelius Boyea and Darren Daniel. Darren was kept for observation at the Queen Elizabeth Hospital in Barbados and discharged on Sunday, January 29, 2017. Kemelius was scheduled to be discharged from the hospital yesterday Monday, January 30, 2017.
"The other two DTVE students who were on the internship in Barbados, returned as scheduled yesterday Sunday, January 29, 2017. Rolisha Roberts and Jyan Cato were met by parents, Director, Deputy Director and Registrar of the SVGCC, Dean and Deputy Dean of the Division of Technical and Vocational Education-SVGCC, lecturers, SVGCC Board members, counsellors and members of the clergy from the SVG Christian Council."
The release said the partnership between the Crane Hotel and the SVGCC began in 2012 and has become an ongoing feature of the College's calendar. It provides the students with a high-end industry experience that they all eagerly look forward to.
On Monday morning, there was a special assembly at the DTVE, where lecturers, Ministry of Education officials, students and family members shared. Pastor Brent St Jean delivered the stirring message to end the assembly on a high note. Counsellors will be present at the DTVE campus for the remainder of this week to provide support.
"This is indeed another sad occasion at the SVGCC having lost Onixcy Hamilton on Old Year's Day, December 2016. We crave the media's indulgence for the opportunity for our staff and students to grieve in privacy. In times like these, we look to the Rock who is Jesus," the release from the SVGCC said.