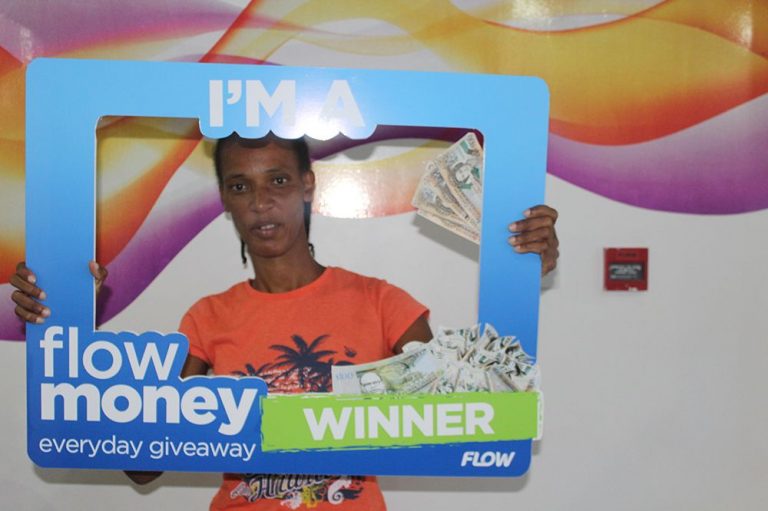 FLOW continues to reward customers with CASH
FLOW's money every day giveaway promotion continues to make persons happy with liquid cash and last Friday, Layou resident Zelda Taylor became one such person.
"I feel good; when I got the call telling me that I had won, I almost laughed myself to death. This money will come in handy," said Taylor, who collected her winnings yesterday at FLOW's corporate office on Halifax Street.
The excited woman said that she has won from FLOW before, having in one instance been rewarded with a hat, another time a shirt, once with EC$50 and one time with Carnival show tickets.
The FLOW customer said that she has been with the company since it was called LIME and would usually send texts during the promotions.
"Thanks very much to FLOW; I am happy for it. I was not looking forward to winning the money," said Taylor.
By winning, Taylor joined Patrick Garnes and Nolisha Miller in the winners' circle.
The FLOW's money every day giveaway promotion was launched on January 18 and sees persons being entered in a random draw to win EC$400 when they top up $15 or more, activate a combo plan, sign up to a new post-paid Hero plan or text "FLOWMoney to "6263".
Taylor texted 'FLOWMoney' to "6263".
Winners will be called live during FLOW hour on Hot 97.1 FM and informed of their good fortunes.