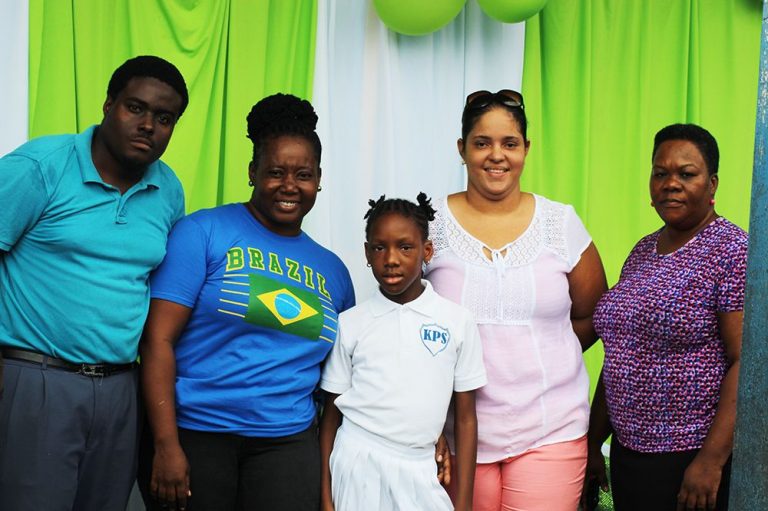 KPS calls on general public to support raffle efforts
The Kingstown Preparatory School's (KPS) raffle committee is calling on the general public and parents to support the school's efforts to purchase a new printer/copier machine.
The first raffle was drawn last Friday, January 20 and was won by Grade 4 Room 19 student Jordan Edwards.
Edwards, who hails from Pembroke, won herself a bicycle. The first place prize was given by an anonymous donor.
"I feel good about winning," said the nine-year-old, who is looking forward to riding her first bike.
According to a teacher at the school and raffle committee member Shanda Bibby, the raffle was held with the intention of raising funds to purchase a printer/copier costing EC$15,000 for the school.
Bibby said that the current printer/copier has outlived its usefulness, so a group of teachers decided to assist in purchasing a new machine. She said that all the funds raised from the raffle, some EC$9,000, will go towards purchasing the printer/copier, but they are still EC$6,000 short.
"We are a bit short, so at the end of the second and third term, we will be doing additional fund-raisers. We would like the assistance of the public for sponsorship of gifts and although the public came on board last time, we still need support of parents," said Bibby.
She added, "We have close to 100 students and if each child would have purchased a book for the raffle, we would have reached the target, so we are appealing to parents to help us because the copier will benefit the children more than it would benefit the teachers."
She said that the committee, which comprises other teachers, Kemarri Williams, Suzette Sandy and Genee Mulraine, is planning another event for February 14, Valentine's Day, where they will sell sweets, chocolates and teddy bears.
James Deane, second place winner in the raffle, won himself a tablet, compliments head teacher June Russell and a cake from Reisha John of Bumble Bee Delights, while third place, a cellular phone and selfie stick, compliments FLOW, went to Cand-Alicia Corke.