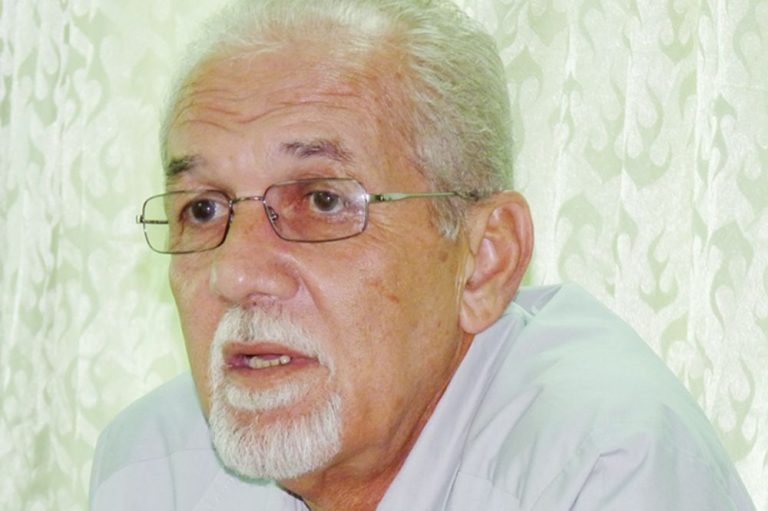 ICAO president, Cuba's vice-president to attend AIA opening
The vice-president of Cuba and the president of the International Civil Aviation Organization are among invitees who have indicated that they will be present at the Argyle International Airport (AIA) for the official opening ceremony on February 14.
General secretary of the Unity Labour Party (ULP) Julian Francis, speaking on Star Radio on Tuesday night, said that over 300 persons have been invited to the opening ceremony, so the Caribbean Airlines and Sunwing planes would not be the only aircraft at the airport. According to the ULP general secretary, among the invited guests who will fly in on a private jet will be the vice-president of Cuba.
Earlier this week, Government confirmed that Caribbean Airlines (CAL) and Sunwing will operate two charters to the AIA on February 14 from New York and Toronto, respectively.
The Sunwing Airlines flight will depart Toronto on Tuesday, February 14 at 9:30 a.m. and arrive at the Argyle International Airport at 3:40 p.m. The return flight to Toronto will depart St Vincent on Tuesday, February 21 at 4:55 p.m. and arrive in Canada at 9:45 p.m.
A return ticket is being sold for Cnd$899, while a one-way ticket will cost Cnd$499.
Tickets may be bought through GG Tours of Toronto or travel agents in Canada and St Vincent and the Grenadines.
Francis said that in relation to CAL, all the arrangements for the flight had been ironed out on Tuesday and the contract should have been signed on Wednesday, January 25.
The CAL flight will depart the John F Kennedy International Airport in New York on the morning of February 14 and land at the AIA that afternoon. According to Francis, details of the flight should be announced by January 27. He said that during discussions, CAL indicated that they intend to leave on February 14 or 15 and return on February 21 to pick up persons on the charter. Outbound tickets to New York for February 14 or 15 would be on sale and also return tickets for February 21.
While the cost of the airline tickets has not yet been announced, Francis said the flight will have 138 economy seats and 16 business class seats.
Francis, who is also the Minister of Transport and Works, said Dynamic International Airlines is also interested in putting on a chartered flight from New York to the AIA on February 14. He, however, said that the Dynamic International Airlines flight had not yet been confirmed.