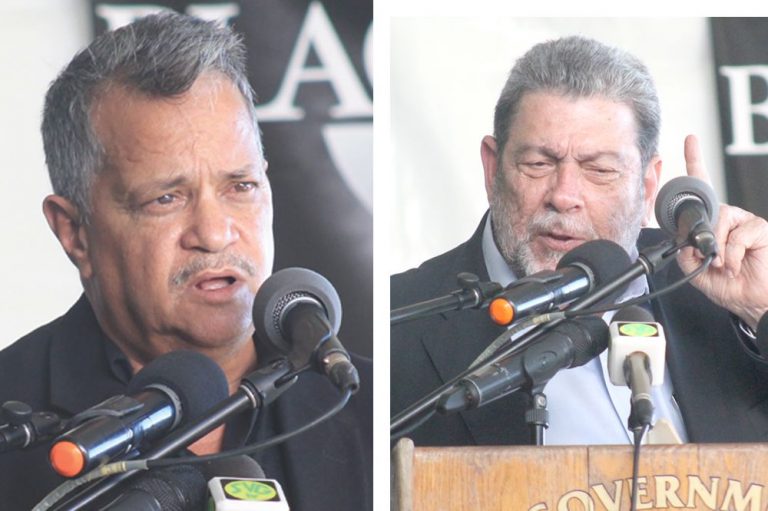 Government eyeing Cubans for 'Shopping Tourism' in SVG
The Government of St Vincent and the Grenadines is looking into ways in which Cuban private entrepreneurs can be encouraged to purchase merchandise locally, thus tapping into the "shopping tourism" sector that Guyana already has.
Speaking at the groundbreaking ceremony at Peter's Hope last week Thursday, Captain Gerald Gouveia, chief executive officer (CEO) of Guyana-based Roraima Airways, explained that through a partnership between his airline and another, he has been transporting a weekly average of 1,000 Cuban passengers between Guyana and Cuba.
Gouveia said that Georgetown (Guyana) has become a popular destination with Cubans, who go mostly for the shopping opportunities, and spend on average between US$2,000 – 3,000 per trip.
"This is shopping tourism!"
He added: "Airports are the thing that open up your country, and St Vincent has actually been very isolated… St Vincent needs direct flights; you need to bring your investors, you need to bring your tourists onto this island directly!" he emphasized.
Gouveia also explained that Roraima Airways has partnered with Insel Air (which flies out of Curaçao to 20 destinations around the Caribbean) and Easy Sky, which is an airline out of Honduras that makes connections in northern Caribbean islands such as Cuba, Haiti and the Dominican Republic.
Also speaking at the ceremony was Prime Minister Dr Ralph Gonsalves, who pointed out that Vincentian business people would have access to those northern Caribbean markets, given that Roraima Airways will be using SVG as a hub, once the Argyle International Airport (AIA) becomes operational.
He also noted that with a population of 10 million, Cuba has approximately 553,000 private entrepreneurs.
"These are more private entrepreneurs than in any other country in CARICOM. This is how we have to begin to think strategically," said Gonsalves.
"We have to consider as a people if we are going to be accommodating numbers like this, whether we shouldn't have a conversation with the business community… and other policy-makers to establish a free zone – to take advantage of opportunities which arise."
Gouveia said that his company will be liaising with Cuban travel agents to see if SVG would attract Cuban shoppers.
"We hope to be able to do this in time, so [that] on the 14th of February I could give the Prime Minister a Valentine's gift. So we can have our red and white 767 parked on this runway on Valentine's Day," he declared.
Gouveia, who founded Roraima Airways 25 years ago, said that his airline has also partnered with Dynamic Airways, which is a US based airline that utilizes 767 planes (maximum capacity of 250 passengers) in its five-days-per-week operation from New York to Guyana.
"We are looking to link St Vincent and Guyana like they have never been linked before. We are going to link the flights out of New York here in St Vincent and then on to Guyana…
"This airport is going to make a tremendous difference!" (JSV)