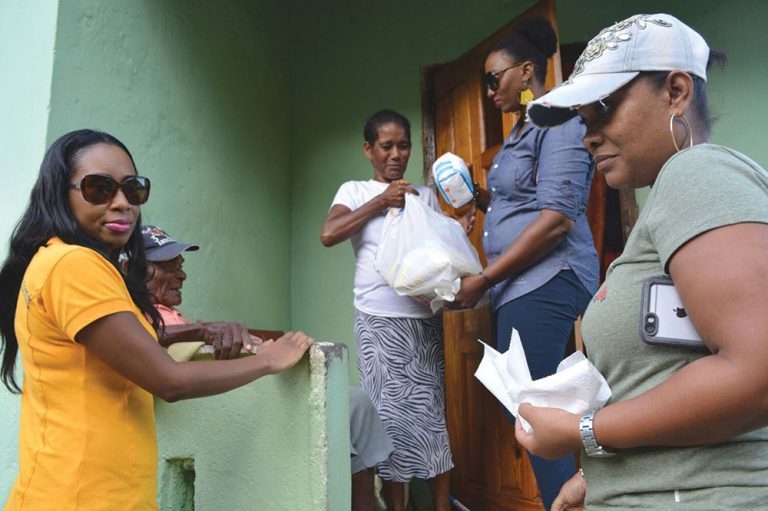 Lions Club SVG South distributes annual food packages
The president, members and prospective members of the Lions Club St Vincent South journeyed to Sandy Bay and surrounding communities on Sunday, January 15 to distribute food, household, toiletries and other supplies to the less fortunate.
The packages were handed over to 13 families in Point, Owia and Sandy Bay and other communities within the geographical area which the club serves.
The packages were put together as a result of the generous annual donation of barrels from former OECS liaison officer in Canada, Lion Evans Bernard John and friends.
The Club also used the opportunity to conduct a walkthrough of the affected communities and has identified additional persons in need and will be returning shortly to the communities to make additional donations, which will also include a quantity of baby supplies.
The Lions Club of St Vincent South is part of the world's largest service organization, Lions Clubs International; meetings are held every second Tuesday and fourth Saturday monthly at the Den at Enhams.