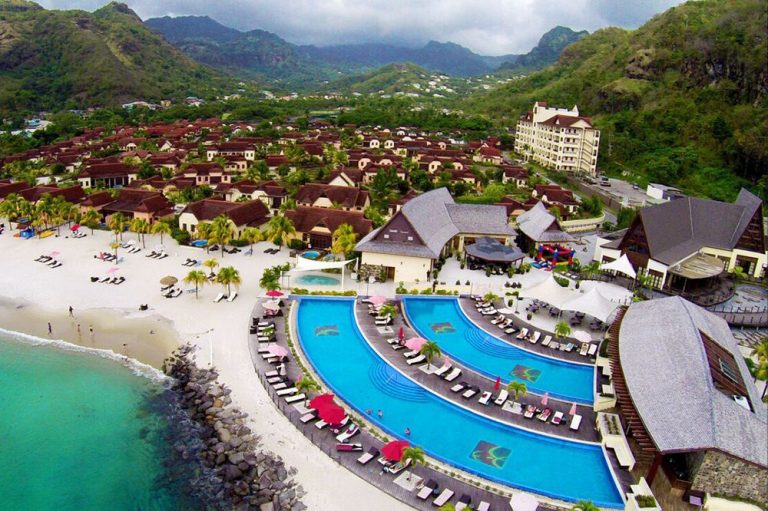 Investors showing great interest in taking over Buccament Bay Resort
After the abrupt closure of the Buccament Bay Resort in November 2016, several entities have since expressed interest in acquiring the property.
During the ground breaking ceremony of the Black Sands Resorts at Peter's Hope last Thursday, Prime Minister Dr Ralph Gonsalves disclosed that he had been advised of two entities that had expressed interest in acquiring the property.
And, at yesterday's press conference at Cabinet Room, Gonsalves disclosed that two additional entities had since come forward to indicate their interest in managing the property.
"Within two days, the number had grown to four and one of them is regional and three are extra-regional."
"So, I am looking forward with great interest to see where that leads," he added.
He noted, however, that if no satisfactory arrangements can be reached, it may just be put into the courts to get the approval of the court.
"…If there can be no agreement and no approvals on the matter under the Bankruptcy and Insolvency Act…the business has to go into liquidation," he explained.
Gonsalves added, however, that persons can be assured the Government will 'be in the mix' throughout the process.
"I give the assurance that the Government will not allow the asset to go to waste. Yes, it is there and it will be used to create jobs and wealth for the people of St Vincent and the Grenadines," the Prime Minister said.
Last Wednesday, during the OMG morning programme on BOOM 106.9 FM, principal developer of the Black Sands Resorts Joseph Romano said that despite the closure of the resort, it is still a great opportunity for another developer to take up.
He went on to say that he had already expressed his interest in an 'indirect and informal' way to the Government.(CM)