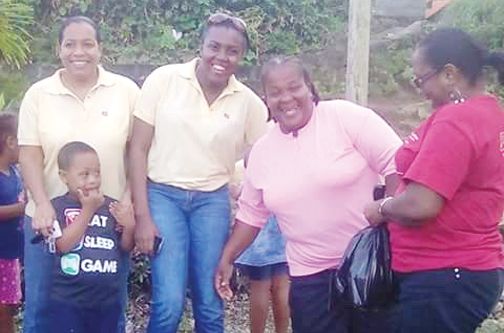 CIBC/FCIB kicks off 2017 Adopt-A-Cause programme
The CIBC FirstCaribbean International Bank's 2017 Adopt-A-Cause programme got started this month, with the Fairhall Primary School receiving much needed assistance.
Last week, CIBC FirstCaribbean donated funds to the school, to aid in the institution's purchase of items for the implementation of its intervention programme for children with learning disabilities, who are in need of additional educational support.
The Fairhall Primary School caters for 233 students, many of whom are underperforming, due to mild to severe learning difficulties, such as autism, Down's syndrome, and dyslexia, among other educational setbacks.
The funds donated to the school were able to supply the specially trained staff with the necessary equipment, which would make the teaching and learning skills easier and more comfortable for both teachers and students.
Some of the items include alphabet and number floor mats, plastic letters and numbers, a white board and easel stand, phonics kits, and wall charts.
These items will be used in a specialist learning and resource centre, which is to be set up on the school compound, where specialist literacy and math classes will be provided.
This Adopt-A-Cause donation picks up where CIBC FirstCaribbean left off in December 2016, when the institution contributed to families in the village of Sandy Bay, which had suffered terrible loss during rains and flooding in the area.
Staff of the bank journeyed to the beleaguered area, where they personally distributed care packages to the appreciative families who were affected by the storm.
CIBC FCIB Business Support officer Jacintha Hinds indicated that the Adopt-A-Cause programme will be making every effort to support as many projects as possible, as the bank strives to be a fundamental part of the development of communities and organizations around St Vincent and the Grenadines.