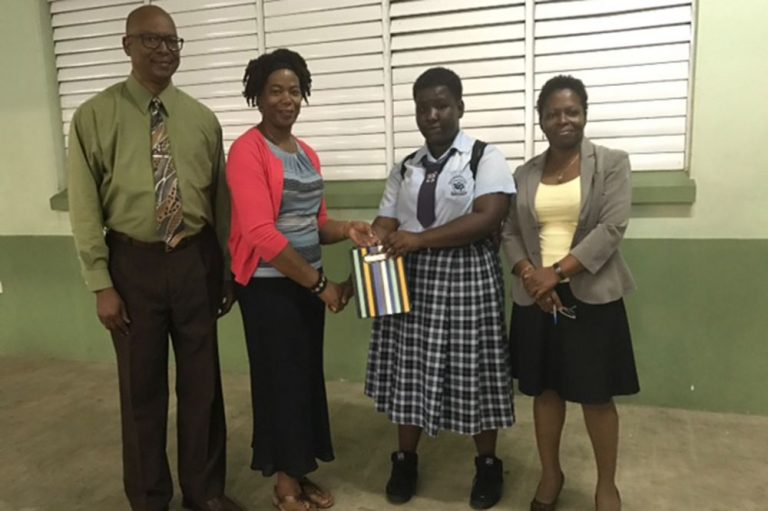 West St George student wins December SSBQ
A Form 5 student of the West St George Secondary School, Danica Cain, is the latest winner of the Secondary School Bible Quiz and collected her prize at her school's assembly on Monday, 16 January, from Janelle Jack.
The prize consisted of a Bible, the book "God's Way To The Top" by JJ Turner, $200, a $200 Acute Cosmetics voucher, $100 Jujube voucher and a gift for her parent from Acute Cosmetics.
At the presentation, Joel Jack commended the students for what appears to be a new and more disciplined approach to school and encouraged them to cooperate with their teachers as they continue the process. Jack also noted some of the benefits of getting to know God's will by reading the Bible.
Danica is now the fifth student of the WSGSS to win a monthly prize in the SSBQ, which began November 2007. Students from all secondary schools are encouraged to participate each month. Information can be found at www.ssbq.org; in the Searchlight; on Scriptural Search on WEFM and on the Secondary School Bible Quiz Facebook page.