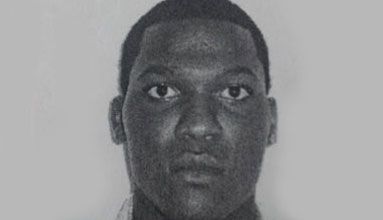 Wanted man brought back to SVG by lawyer
A man who was said by police to be wanted in connection with the burglary of a vault from the St Vincent and the Grenadines Community College, was on Sunday, September 13, brought back from Barbados by his lawyer.{{more}}
Last week, police issued a wanted notice for Kamorni Antoine, 24, of Glen, who they said was wanted in connection with a series of burglaries and was considered "dangerous."
Antoine and his lawyer returned to the state sometime after 9 am on Sunday, where they were met by police officers at the ET Joshua Airport.
And up until press time, he was still in police custody.
Bruce told SEARCHLIGHT after the wanted poster was circulated, Antoine's family became concerned for his safety.
"His family felt that his life could have been at risk if he came home by himself, so that was where I came in," Bruce said.
He said that his client, on hearing of the news in Barbados, made the decision to return to St Vincent to turn himself over to the police to see what they wanted of him.
However, when asked, Bruce said he could not say when Antoine travelled to Barbados.
"This is where were the situation is at this point and we will wait and see how it goes," Bruce said.
The vault, which was stolen on the weekend of September 4, was said to have contained over $31,000.
According to a usually reliable source, the vault was kept in a cupboard at the college, which was usually locked. However, reports are that the cupboard was not locked at the time of the heist.
SEARCHLIGHT also understands that the money stolen had been collected as registration fees from students.
Officials at the college have, however, remained tight-lipped on the matter. (KW)