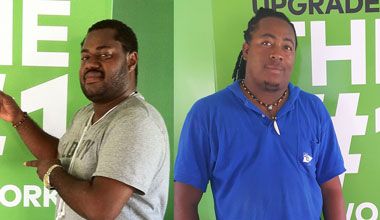 LIME, Nuevo partnership lifting quality of Canouan Carnival
Organizers of the highly anticipated Canouan Carnival festivities say that the input from telecommunications provider LIME has definitely lifted the already high quality of entertainment that the event offers.{{more}}
Hansel Henry, president of Club Nuevo, the group that has been hosting the event dubbed 'the Ultimate Summer Event in the Grenadines,' said that LIME has played a major part in hosting of the event for the past three years.
And according to a release, patrons of this year's affair can expect no less from the two entities, as they partner for another year of revelry.
"Since LIME came on board, Club Nuevo has been able to do much more than before. Our events are more exciting and we are able to reward winners and participants with more great prizes, all thanks to LIME."
Henry indicated that Canouan Carnival, now into its 17th year, this year runs from July 24 to August 1, beginning with "Soca 360", the ultimate soca party that will see 10 soca artistes hitting the stage at the Canouan Hard Court.
The following night, at the same venue, the staging of the seventh edition of Miss Rural SVG will take place, during which one of seven contestants will be crowned by the outgoing royalty Fernella Frederick, Miss Southern Grenadines.
Other events scheduled to take place include Kiddies Carnival on July 29, Night Mas on July 30, Wet Fete, the following day and J'Ouvert and Street Jam on August 1.
Henry indicated that this year's event would include a number of new features.
"We look forward to hosting the rest of the neighbouring islands and the region, as well as other foreigners to our shores to our summer event and we know that with LIME on board once again, Canouan Carnival would be remarkable," Henry said.
LIME marketing and communications executive Nikala Williams said that her company's sponsorship of Vincy Mas is not limited to the mainland, but anywhere that the country's premier festival is celebrated in the multi-island state.
"We at LIME support culture in all its forms, and once again look forward to partnering with Club Nuevo to make the Canouan Carnival the premier event that it has always been. LIME stands committed to supporting the annual festivities in St Vincent and the Grenadines and looks forward to another exciting season."