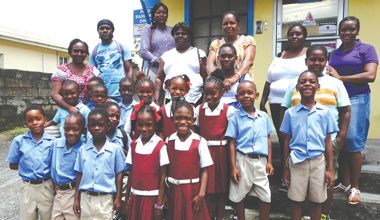 Chateaubelair Methodist School visits Searchlight
Grade 1 pupils of the Chateaubelair Methodist School were all smiles after their tour of the offices of SEARCHLIGHT at Lower Kingstown Park yesterday.
They were introduced to different staff members and the functions of the various departments, and the duties and responsibilities of the staff members were explained to them. They were accompanied by teachers and parents.