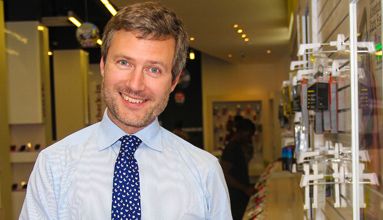 LIME wins 17 advertising awards and tops region
LIME Caribbean copped a total of 17 awards to emerge the top performing company, with the most awards won, in the recently announced Caribbean Advertising Federation/American Advertising Awards (ADDYs) for 2015.{{more}}
Emerging as a leader among its peers, LIME's regional and local advertising campaigns received the nod from the panel of judges who evaluated almost 1,000 entries from 51 companies in seven different island nations. LIME walked away with a massive haul of three gold, 13 silver, plus parent company, CWC, took home a silver award for its inspiring video on the rich history of the organization.
According to Terri Brown, CAF interim president, "Judges Mike Rainey and Eric Aronin were amazed at the calibre of work." And in Judge Rainey's words, "rarely have I come across such inspired, breakout work as that of the Caribbean Ad Fed."
"To win even a silver award is a phenomenal achievement; it means your work was in the top 25 per cent of the Caribbean," the CAF head said in a congratulatory note.
In reference to this remarkable achievement, Martin Roos, CEO LIME Caribbean beamed, "We attribute this success to a clearly redefined strategy, a key component of which is our ongoing Upgrade Caribbean campaign. Additionally, we are also more focused on delivering a remarkably better customer experience, where the customer defines excellence. We are setting higher standards for executing comprehensive customer-focused initiatives and the results are evident."
He continued, "As the positive evolution of our brand continues, so too an appreciation for a joined up, seamless approach in ensuring there is credibility and consistency in our messaging throughout our markets."
Martin Roos added, "We are very proud of this achievement and would like to congratulate our agency partners who collaborated with our regional marketing teams and others in Barbados, Cayman and Jamaica to achieve these amazing results."
Last year, LIME pulled off a big haul of gold awards at the American Advertising Awards. The telecoms value provider copped an impressive seven awards, including six gold.