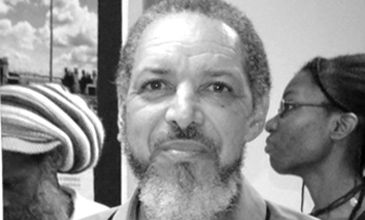 SVG non-compliant with music copyright fees for almost 50 years – Theobalds
Following complaints from several shopkeepers and promoters regarding the payment of fees to the local music copyrights management agency, the chief cultural officer is assuring the public that said fees are an "international standard," and not unique to St Vincent and the Grenadines.{{more}}
Speaking with SEARCHLIGHT, Anthony Theobalds explained that music copyright fees are collected from commercial music users worldwide, and disbursed to various artistes through a range of regional and international bodies.
"SVG has not been in compliance of paying for music for almost 50 years. This is an international standard; this is a normal way of operating… it's happening in St Lucia, Barbados, Trinidad, Jamaica, North America, everywhere in the world!" explained Theobalds.
It was recently reported that many shopkeepers, promoters and other persons who play music as part of their business operations were complaining about the recently enforced payment of fees to the Eastern Caribbean Collective Organization for Music Rights (ECCO).
Theobalds further explained that ECCO is a regional entity that operates locally (under the Copyright Act 2003), as well as in Anguilla, Antigua & Barbuda, the British Virgin Islands, Dominica, Grenada, Montserrat and St Lucia – where its head office is based.
"You may find that the amount that is charged in St Vincent feels heavy, but in comparison to all the others, we can't offer a licence at two per cent in St Vincent, and offer same licence at five per cent in Grenada… you have to set a flat standard," insisted Theobalds. "That is the nature of business!"
Before ECCO came into being in January 2009, music copyright fees used to be collected every few months by an agent from the Performing Rights Society in the UK. However, when that agent ceased operating in the Caribbean, the payment of said fees "dropped off of people's minds."
As well as collecting fees to be disbursed to locally-based songwriters/artistes, ECCO also collects on behalf of songwriters/artistes worldwide, and sends them to the relevant international bodies, who are then responsible for disbursement to said songwriters/artistes.
Theobalds asserted: "We just have to step into the 21st century, and do what's being done all over the world."
He also said that the collection of playlists from commercial music users is important, as this figures into calculating what percentage of fees collected should be sent to the relevant regional and international bodies that the songwriters/artistes are registered with.
Not enough sensitization?
In response to complaints about there not being enough sensitization about ECCO's operations before they came into effect, Theobalds said: "With what money? To put out posters and do webpages and so… is difficult when the organization is not collecting fees."
He pointed out that ECCO strives to spend no more than 20 per cent of the fees that it collects on administrations costs, so that songwriters/artistes can receive as much money as is possible.
Theobalds also said that when ECCO was incorporated in St Vincent and the Grenadines in 2010, and received its licence as the authorized music copyrights management body in June 2011, it was publicized in the media.
Theobalds also said that while the Department of Culture encourages local artistes to register with ECCO so that they can make the most of their intellectual property, it is not responsible for a public sensitization campaign.
He emphazised that although he cannot speak for ECCO, he believes that the body will put more in-depth public sensitization in place when it has accrued enough funds to be able to do so. He also pointed out that he is neither a member nor representative of ECCO; instead a long-time advocate.
"I got involved with this when I started to work at finding interventions, as a government entity, to stimulate the development of the creative and cultural industries," he explained.
"At the base of the development of the creative and cultural industries is intellectual property."
Music users who have to apply for an ECCO licence also include organizers of exhibitions/fairs/fashion shows, corporate events, cinemas, gyms/fitness centres, and any other events of entities that play music during their operations.
For more information about ECCO, go to www.eccorights.org or visit the local office at the Peace Memorial Hall. (JSV)