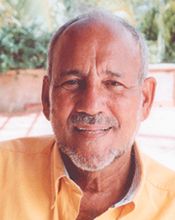 Sir James urges new St Kitts government to form one political party
Following the victory of Team Unity in the recent general elections in St. Kitts and Nevis (SKN), former prime minister of St. Vincent and the Grenadines Sir James Mitchell has heavily criticised SKN's ousted prime minister – and is urging the new coalition government to form one political party for the good of the nation.{{more}}
Speaking to SEARCHLIGHT on Wednesday, February 18, Sir James said that he was "appalled" at Dr Denzil Douglas's efforts to thwart the normal course of general elections in St. Kitts, and pleased that justice has prevailed.
Referring to the newly-elected coalition government, Sir James said: "There can be conflict… but I am pretty sure that the parties will work together for the considerable future."
He said that he prefers not to engage in "political prophecy" but instead advised Team Unity to "consolidate… into one political party."
"The Opposition – St Kitts Labour Party – is not going to go away. The two-party system is pretty well entrenched in these countries."
Two years ago, when a no confidence motion was filed against Dr Denzil Douglas and his administration, the then prime minister dissolved Parliament on the grounds that he was waiting for the Boundaries Commission to complete its report. However, this report took two years to be tendered, and was favourable to the ruling administration.
The then coalition Opposition fought the use of the new boundaries the Douglas administration intended to be used for the February 16, 2015 election through the East Caribbean Supreme Court. When this did not prove successful, an appeal was made to the Privy Council, which ruled in Team Unity's favour to have the general election carried out using the existing boundaries and not the new ones.
"All of these events have left a permanent stain on the name of St Kitts," said Sir James.
"I am delighted that the Privy Council… ruled against the shenanigans of the Government of St Kitts and Nevis in respect of tampering with the electoral process, the constituency boundaries and the voters' list!"
He also criticised Supervisor of Elections Wilgrove George for his part in enabling the two-year fiasco; and congratulated newly-elected Prime Minster Dr Timothy Harris on his vistory.
"Dr Harris made a beautiful statement on the way forward for St Kitts, and how he is going to make sure that all sections of his society — irrespective of religion, colour or class — will be looked after."
Additionally, Sir James asserted that when it comes to situations such as that which occurred in St Kitts, CARICOM and regional leaders tend to be "very negligent" in their involvement.
He did, however, acknowledge that Grenada's Prime Minister Dr Keith Mitchell has always been opposed to the actions of Dr Douglas in refusing to fairly address the no confidence motion brought against him.
Sir James also warned that regional governments now need to be extra vigilant of St Lucia's political affairs, to avoid a repetition of St Kitts' ordeal.
"The Government there is attempting to change the number of constituency boundaries from 17 to 21 without following the proper procedures to effect that change," he insisted.
"The Caribbean governments must all pay attention to what is happening…" (JSV)