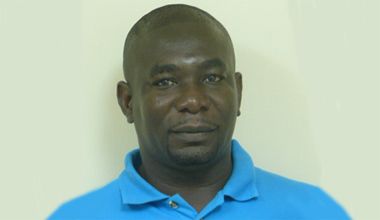 Businessman rewards police officers, but takes no credit
A member of the business community, who prefers to remain anonymous, has rewarded Corporal 723 Nolan Dalloway and his team with a monetary contribution of EC$2,500 for their efforts in clamping down on illicit guns and drug activities on the leeward side of the country.{{more}}
Dalloway and his team were informed of the reward during a presentation at the Friday, February 6, 2015 Officer Corps Meeting of the Royal St Vincent and the Grenadines Police Force.
During the period December 12 to 13, 2014, Dalloway, who is assigned to the Layou Rapid Response Unit (RRU), led a team of officers on routine patrol, which included stop and searches – 13 people were arrested and charged with gun and marijuana possession. During that same month, the team made a total of 54 arrests, with most of those charged found guilty of the various offences when brought before the court.
"Dalloway demonstrated capable leadership which yielded results that help the Commissioner of Police achieve his dream," said the businessman to the gazetted officers.
"Why my visit today? To endorse the performance culture that your Commissioner of Police is advocating," the businessman added. He also used the opportunity to commend Assistant Superintendent of Police Joel James, for fire related training sessions conducted.
Dalloway said that he and his team are appreciative of the incentive that was granted to them by the businessman. He praised his team members for their effort, noting "whether they are tired, they are always ready to go."
"I am thankful to my wife who always gives me the courage. I am also grateful to ASP Scott for all that he has taught me," said Dalloway.
"A lot of people think that I am rough, but I am not rough. I just like to see things go the right way and law and order maintained," said Dalloway.
He said in the line of his duty many threats have been made against his life, but "once God is on your side, fear no one."
Dalloway, who has received training in Antigua and Barbuda, Belize, the Dominican Republic and Trinidad and Tobago, will be celebrating his 10th anniversary as a police officer in 2016. He said one of the most memorable occasions as a police officer was heading Tradewinds 2014 in Antigua and Barbuda, a US Southern Command-sponsored training exercise, which helps nations in the region better respond to natural disasters and land and maritime threats, including illicit trafficking.