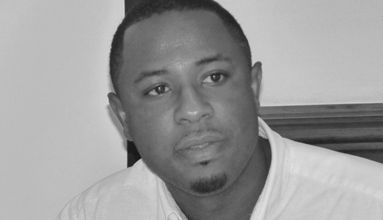 Some progress being made with proper disposal of waste – Quow
According to a senior official at the Central Water and Sewerage Authority (CWSA), the issue of improper disposal of waste in Kingstown and the rest of St Vincent and the Grenadines has improved – making it one of the cleaner destinations in the region.{{more}}
Winsbert Quow, Solid Waste manager within the Solid Waste Management Unit (SWMU), said that although the issue has seen improvement in comparison with years gone by, there are still steps to be taken towards resolving it completely.
"From [our] travels to the region… we see St Vincent as possibly being one of the cleanest countries in the world, if we are able to get our littering under control," said Quow.
"We want to be able to enhance our tourism product, and a lot of the tourists nowadays – when they look for destinations, they look for clean destinations, places that are environmentally conscious."
He further said that the next step forward in the fight against improper waste disposal is to implement legislation and enforce the laws that regulate and control littering in SVG, by introducing a ticketing system.
"When the law is enforced, it also brings awareness," insisted Quow.
He compared the potential success of a ticketing system to the implementation of seat belt laws.
"A lot of people were thinking that it would not work, and people would not comply, but now we see almost everybody buckling up!" he pointed out.
"We think in the same way with litter, if, we have a ticketing system to implement, we would see a vast improvement in the public's behaviour."
Quow explained that littering/improper waste disposal by members of the public causes blocked drains (which lead to flooding and damage to infrastructure), attracts pests such as rodents and cockroaches, and provides breeding grounds for mosquitoes – which spread diseases such as dengue fever and chikungunya.
The SWMU manager also called on food/beverage vendors and market vendors to be more vigilant about properly disposing of the waste that both they and their customers generate.
He suggested that vendors have bins or garbage bags to collect waste, instead of sweeping them into drains/gutters and throwing them in rivers.
"Don't just have the bins, but also announce to the people [customers] that they are available."
Quow also pointed out that the Kingtown Town Board has provided a receptacle in the vegetable market in which vendors can then safely dispose of the garbage.
He noted: "If they clean up their practices, it will help to alleviate the problem somewhat."
Quow also indentified roadside littering along the Leeward and Windward highways as being problematic. He said that the problem becomes glaringly obvious when the Government conducts roadside trimming.
"When the Government does its roadside cutting, you normally see plastics and styrofoams that have accumulated in the bush," he lamented.
Quow asserted that completely resolving SVG's improper waste disposal issue requires involvement from everyone.
"In order to deal with this problem, it can't just be… CWSA and the police alone," he said. "It has to be individual responsibility."
Quow also pointed out that our national anthem is an "environmental song," with references to the lands being beautiful, the mountains being lush/green, and the pristine sands of the Grenadines.
"Our environment should be what excites us… The environment is about national pride. That's what we should concentrate on," he urged.
"I don't think we pay enough attention to living up to our national anthem as a people. That's a chall-enge that we have. I feel if we overcome that, we will take off with leaps and bounds."(JSV)