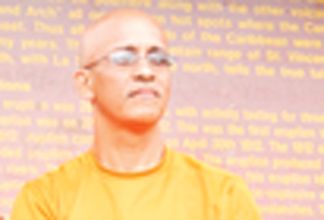 Collapse of house largely due to 'insufficient consideration' of soils and geology – expert
Following the collapse of a house at the Clare Valley housing development about six weeks ago, a local geologist has indicated that the cause seems to be insufficient consideration of the earth materials during the construction of the building.{{more}}
Dr Richard Robertson presented a report of his preliminary investigations to the Government two weeks ago, citing the findings as being "inconclusive," but hinting at the probable cause.
The report stated: "The cause of collapse… is inconclusive but appears to be largely due to insufficient consideration being given, in the construction of the building, to the nature of the earth materials (soils and underlying geology) that comprise the area."
The report further explained that the original engineers should have known what the distribution of stress along a given cross-section of the soil profile was before construction commenced; however, it was not clear whether the information would have been available or considered at the time.
"It is also not clear that full consideration was taken of the basic geology of the area or of the specific nature of the soil materials comprising the valley," he added.
"A detailed analysis of the vertical stress in soil… is outside the remit of this investigation, and so it cannot be verified that the direct cause of the collapse was due to an increase in vertical stress."
Robertson further pointed out that although the Clare Valley area falls within the high landslide hazard zone of the 'landslide hazard' map produced by DeGraff (1988), no remnant scarps from past landslides were observed at the housing site.
The report stated: "Safe construction should be possible in this area as long as adequate account is taken of the site conditions.
"The site conditions are challenging… but are not significantly different from other areas on the island where housing has successfully been established."
In his report, Dr Robertson made the following recommendations: Conduct a detailed investigation of the house that collapsed to better understand the load bearing capacity of the foundation; re-examine the structural integrity of each building in the area; design and construct earth retention structures to strengthen the unrestrained and steep slopes created by house construction; re-examine drainage in the entire area and implement measures to adequately cater for surface run-off from buildings.
Robertson also said that the geology of St Vincent and the Grenadines has the "potential to impact on a number of areas of social and economic activity," but that there is little evidence of said geological information being routinely used for planning and development purposes.
The three-bedroom house that collapsed on Friday, September 19, belonged to Dr Katisha Douglas, who had been living there for 18 months prior to the incident.(JSV)