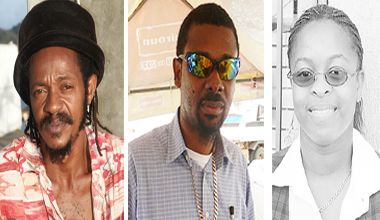 Potential steel band to host In-De-Pan-Dance
The Potential Steel Orchestra of Calliaqua will once again be hosting the annual In-De-Pan-Dance open air concert, this Sunday, October 26.{{more}}
The show is scheduled to start at 5 p.m. and would take place in the band's pan yard in Calliaqua.
"Over the years we have been collaborating with various local artistes such as Poorsah, Ga-O and Shanuelle McKenzie and this year we would be joining with Rondy 'Luta' McIntosh, whose roots are also from Calliaqua. Also in the line-up are two other invited bands, one locally and another from Trinidad and Tobago," a release from the organizers said.
According to the release, the show promises a wide range of music and styles.
"It will fall nothing short of exciting, and we hope that persons from the community and surrounding areas would come and show their support to all performing artistes as our country celebrates its 35th Independence Anniversary."
Potential also extends a Happy 35th Independence to this blessed nation.