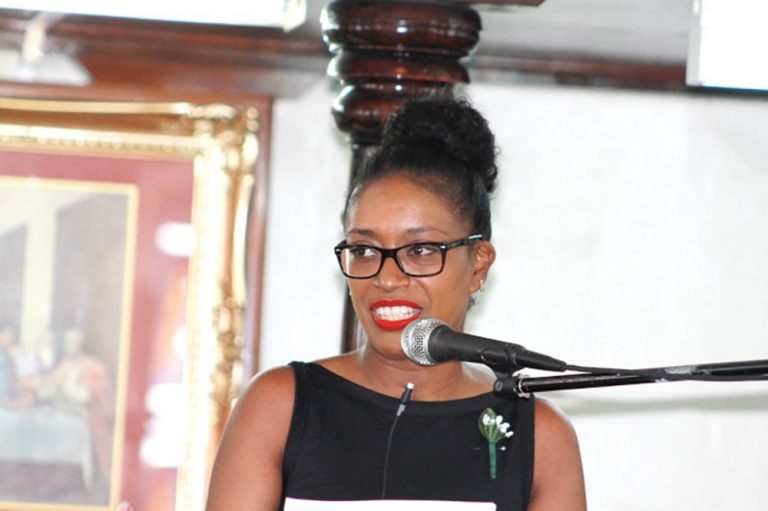 Local Vibes
April 16, 2018
SVG Designer To Be Recognized At Awards And Fashion Showcase
Kimon Baptiste-Rose of Kimmystic. Clo has been nominated for the 2018 Caribbean Style and Culture Award of Excellence – Fashion Innovation.
Baptiste-Rose has been recognized for her contribution to the fashion industry both in St Vincent and the Grenadines (SVG) and within the region and was selected from among a large number of submissions. In addition to receiving an award, Baptiste-Rose will also participate in the Caribbean Style & Culture Awards and Fashion Showcase, which will be held on Saturday, June 30, 2018, at the Silver Spring Civic Center in the heart of Downtown Silver Spring, Maryland, United States.
Baptiste-Rose is among a group of other designers and models from countries such as Guyana, St Lucia, Haiti, Guadeloupe, Grenada, Jamaica and Trinidad and Tobago, whose work will be honoured at this event.
The Caribbean Style and Culture Awards is a showcase of fashion, music and art, held annually in the month of June to commemorate and celebrate National Caribbean American Heritage Month. The Caribbean Style and Culture Runway Showcase is exciting, dynamic, constantly changing, and full of new styles and colour combinations to amaze the world. It brings the newest collections from the hottest Caribbean fashion designers, showcasing the very best from the Caribbean and South American region.
This is the ninth year that the Caribbean Style and Culture Awards and Fashion Showcase is being hosted.
Over the years, the event has honoured the work of several renowned designers and models from across the Caribbean. Past recipients of awards from St Vincent and the Grenadines include Peta Odini, Karen DeFreitas, and Kimya Glasgow.
As the Caribbean Style and Culture Awards and Fashion Showcase heads into its 10th year, the event will seek to expand its reach to include work from Caribbean photographers and make-up artists, as we believe that these stakeholders all play a part of telling the stories of the Caribbean fashion industry to the world.