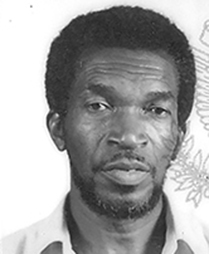 In Memoriam/Acknowledgement
April 27, 2018
In Memoriam
Lawrence T Hunte
In loving memory of Lawrence T Hunte of Murray's Village who departed this life on the
28th February 2018.
Words cannot heal the pain of losing you because in life you've given the most. You left and many hearts go broken. In life you touched so many.
In death many lives were changed. Your footprints are in our hearts that will never be replaced. I stand without you by my side but I know you're watching from way up high. We'll meet again for this I am sure because our love will endure.
Sadly missed by wife, sons, brothers, sisters, other relatives and friends at home and abroad. Forever in our hearts Lawrence T Hunte.