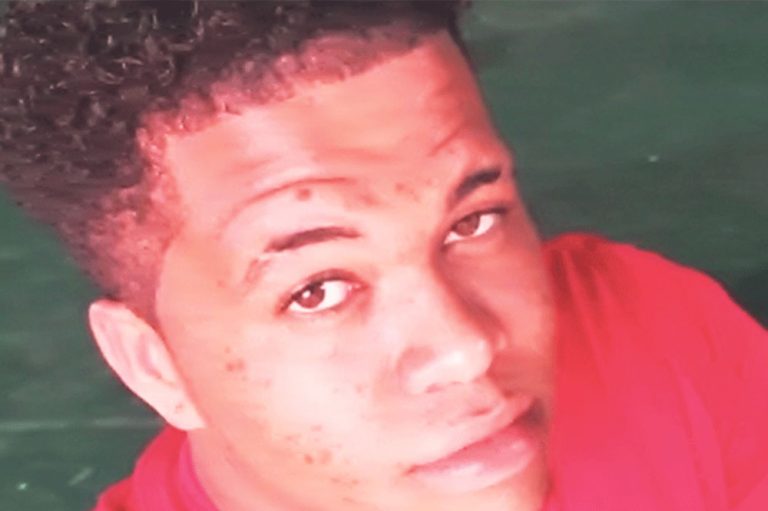 GoFundMe account opened for Bequia youth involved in weekend accident
A young resident of Bequia is now at the Intensive Care Unit at the Milton Cato Memorial Hospital (MCMH) following an incident at sea last weekend that has left him paralyzed from his neck down.
The young man is 21 year old Shawan Ollivierre of Hamilton in Bequia, and close friends and relatives are now trying to raise funds to fly him out to Trinidad for further medical intervention.
A Gofundme page opened on his behalf, said that Ollivierre left Bequia on Sunday, February 26, and headed to Union Island for the annual Conch Festival there.
And, while Ollivierre was heading back to Bequia by boat, "an unfortunate incident occurred."
Prime Minister, Dr Ralph Gonsalves spoke briefly about the incident on NBC radio on Wednesday, indicating that the young man has serious neurological problems.
The Prime Minister added that Ollivierre was involved in a diving accident.
"It is painful, painful, painful," Gonsalves commented.
In expressing solidarity with the family, the Prime Minister said the injured youth is in his prayers.
The information on the Gofundme page lists the medical procedures that Ollivierre needs to undergo as soon as possible "to help him get back on his feet once more."
The supporting group is trying to raise the sum of US $43,000, which is the 40 percent deposit needed for the surgery in Trinidad and Tobago. Today and tomorrow, fund raising activities will be held in Bequia towards the cause. One of those involved, Kemo Bynoe, told SEARCHLIGHT a food sale will be done today at the Bequia Secondary School's sports and there will be an all day event on Saturday at Paget Farm. Ollivierre is an employee on board the cargo ship, the Admiral Bay 3.
To contribute go to https://gofund.me/9b21036f
RELATED ARTICLE: GoFundMe launched to help SVG