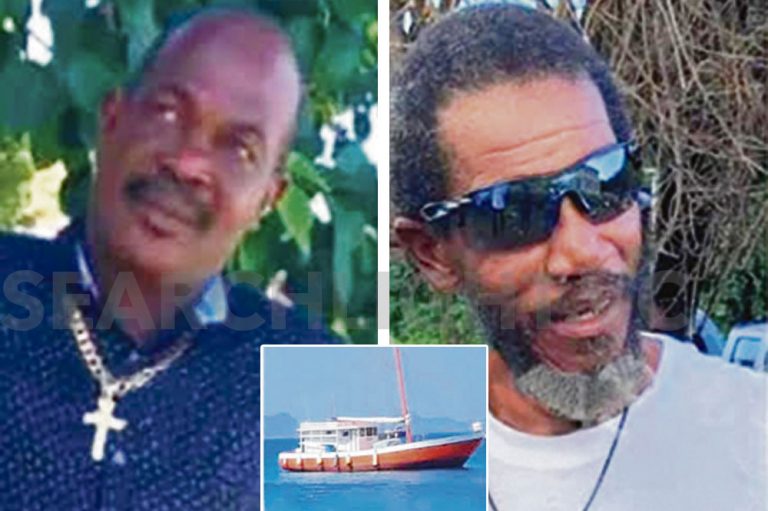 Front Page
February 17, 2023
'Missing' boatmen arrested in Martinique
Three men, initially thought to be missing at sea, are in prison in Martinique.
A woman, the sister of one of the men, reported to another media house earlier this week that her brother Grafton Farrell, a Canouan resident, and two other men, Raymond Snagg of Mesopotamia and Grenadian, Anthony St. Hilliare left Canouan for St. Maarten last week and had not been heard from since.
A few hours after that report appeared online, another report also appeared; this one from Martinique, stating that authorities there arrested four people at sea with around 400 kilograms of cocaine.
On Thursday, February 16, a police source confirmed that the men arrested in Martinique are the men who left SVG for St. Maarten.
The boat that left Canouan is a registered Grenadian vessel, the MV Minerva, a 46-foot-long boat.
The four men were intercepted off Guadeloupe by the Martinique military and have been in police custody in Martinique since Monday, February 13.