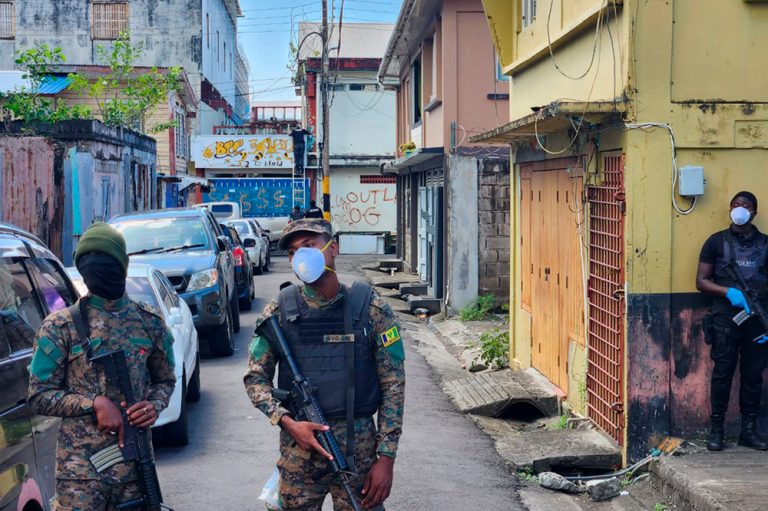 Front Page
January 31, 2023
"Every community" to see increased police presence in 2023
In recent weeks, some communities in St Vincent and the Grenadines (SVG) have been seeing an increased police presence as the Royal St Vincent and the Grenadines Police Force (RSVGPF) rolls out its 2023 strategy.
The strategy, as outlined by head of the Police Public Relations and Complaints Department, assistant superintendent of police, Junior Simmons, began on January 16, in two known hotspot areas, Paul's Avenue and Rose Place both in Kingstown.
The patrols are expected to be done on a 24-hour basis and will touch "every community" across the island.
"Every community in St Vincent and the Grenadines will see an enhanced presence of police. We are not stigmatizing any particular community, but we are putting resources into every community," he said
"There are some that are called 'hotspots' but we will be putting resources into every community to ensure that citizens are safe and can go out about their business."
This past year was an active one for the RSVGPF which saw a record 42 murders being committed in SVG, many of which remain unsolved.
In early January, Prime Minister, Dr. Ralph Gonsalves, who has ministerial responsibility for national security, said he issued a directive to the Commissioner of Police (COP), Colin John to increase the presence of police in areas in and around Kingstown noting that the police force had "enough police and resources for more persons to be present on the ground".
Communities in close proximity to the capital such as Edinboro, Paul's Avenue, Redemption Sharpes, Rose Place, Sion Hill, as well as Lowmans Leeward all recorded incidents of shooting in 2022.
The COP, along with high ranking officers on January 25, conducted a walk through in Rose Place as part of the community outreach programme for 2023.
ASP Simmons said the feedback from residents was positive.
"These patrols are just one way in which we are seeking to tackle crime. There are other strategies that we are implementing; I cannot comment on those right now. The persons who we talked to were very pleased and happy that the commissioner initiated patrols in those areas, and also that high ranking members of the police embarked on that walk through. They are calling for more…," he said.
" In addition to walk throughs, also we will have town hall meetings in various communities where the public can come in and interact with the police; police can update the residents on what we are doing to protect and serve them."
Simmons also said for 2023, the RSVGPF is placing greater focus on crime prevention strategies.
"Our objective in 2023 is to work smarter, to improve our levels of policing and be more effective in protecting and serving the people of SVG; to improve our crime detection rate. When a citizen reports a crime to police, we do our best to investigate that matter so that justice can be served."
In recent months, the police have conducted raids in Paul's Avenue and Rose Place which led to the seizure of illegal firearms, ammunition and drugs.