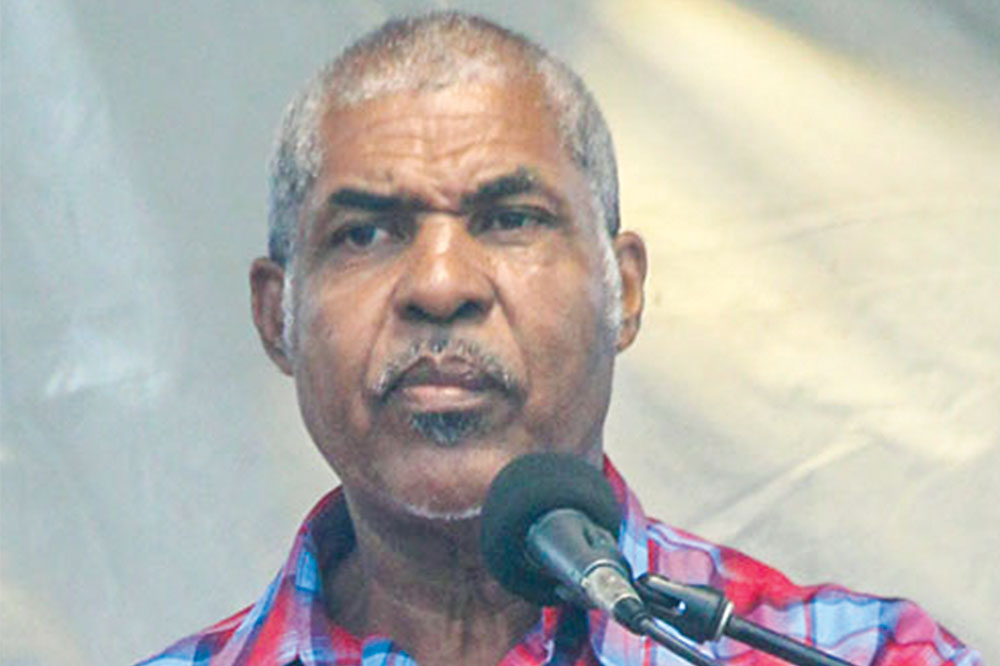 Front Page
September 23, 2022
Chief Engineer to make adjustments in elevation of Bailey bridge – Deputy PM
THE VOLUME OF silt and sediment deposited in the Noel River from the mountains last weekend is likely to lead the authorities to reassess the work involved in the erection of a Bailey Bridge over the river.
The deposits to the bed of the river, located in Sandy Bay caused it to rise to the height of the abutments which were recently placed there to make way for the erection of a Bailey bridge over this river crossing.
On Wednesday, September 21 Deputy Prime Minister, Montgomery Daniel expressed concern about the abutments that have recently been placed at that river.
"The height of the abutments in Noel River- the deposits reached to the top of the abutments,"Daniel said on NBC Radio.
Daniel who is the Member of Parliament for the North Windward Constituency speculated that if the Bailey bridge was already installed across the Noel River, "water would have threatened the bridge at that height."
Thankfully, none of the two Bailey bridges has yet been installed.
As the preparatory work continues minister Daniel noted that there will have to be some adjustments going forward.
"I have to ask the Chief Engineer to revisit and look into the matter to make the necessary adjustments to the designs for further elevation," the minister explained.
He said the work is still in the early stages so they can see what is happening and make the necessary adjustments.
Similar work is being done at the river at Overland where a Bailey bridge will also be placed.
In terms of the abutments placed at Overland, Minister Daniel said, "they had their baptism, and they stood up to the test of the water coming down."
"The designs that were done were quite outstanding, and can… withstand what is coming down from the mountain slopes".
The minister recalled that over the last weekend, the Roads Building and General Services Authority (BRAGSA), had to remove huge piles of deposit from both the Noel and Overland rivers.
He cautioned that there is still more material on the slopes of La Soufriere mountain yet to be washed down.
The Noel River and the one at Overland have left
many commuters stranded on their banks, often for hours, during periods of heavy rain.