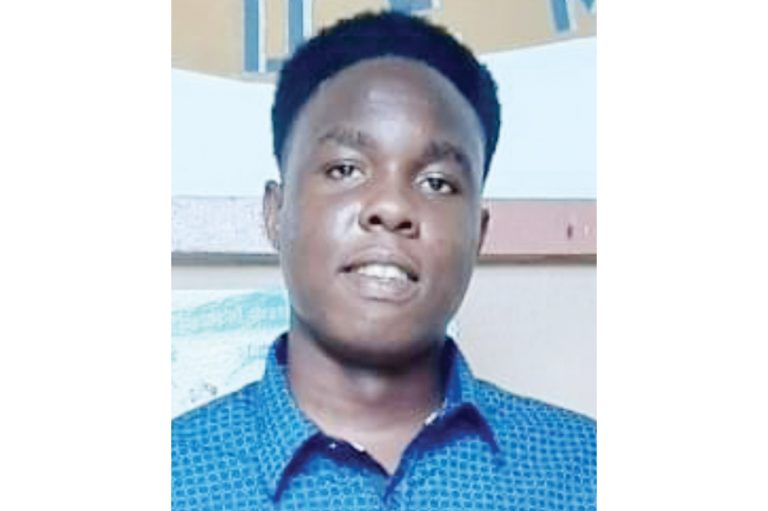 Front Page
November 5, 2021
Anjú grabs 16 subjects at CSEC
When Anjú Dowers decided to sit 16 CSEC subjects this year, he did so with his future in mind. 
The teenager, who recently graduated from the Mountain View Adventist Academy was named among this country's top three performers in the 2021 CSEC examinations. 
He passed all 16 subjects with 13 Grade ones, two Grade twos and a Grade three. 
"I liked the subjects that I did. Mainly, I like science subjects, that's why I did them.  Also the business subjects, you see I kinda like it as well but also…you never know what will happen in the future," the aspiring programmer told SEARCHLIGHT this week. 
He said it might be possible that he would need the knowledge he acquired by doing business subjects at CSEC, and so he was simply preparing for possible future endeavours. 
Anjú said he expected to pass all his subjects, and in that sense, his performance at the external examinations matched his expectations. 
The 17-year-old obtained Grade ones in Agricultural Science, Biology, Caribbean History, Chemistry, Electronic Document Preparation and Management, English A, Geography, Human and Social Biology, Information Technology, General Mathematics, Office Administration, Spanish and Principles of Business.
He also received Grade twos in Physics and Social Studies and a Grade three in Ad Math. 
Given the challenges of COVID-19, the eruptions of La Soufriere and online learning, Dowers said he faced some difficulty when preparing for exams but nothing that was too burdensome. 
When asked if he would choose to do 16 subjects again, he responded with a "yes" and "no". 
"…One part of me would say yeah, because maybe I'll be able to do better than this time, but the other part of me might say no, because I would have to go through that work again," Anjú said. 
The son of Angela and Junior Dowers, however encouraged students who will sit in the future to put their best foot forward and to be sure of their choices. 
"…Sometimes people would also look at doing a lot of subjects to impress individuals, parents and family and other things. I'm not saying anything is bad about that, but what I'm saying is I think we should know what we want to do and we should not just do something out of a want to please anybody. You should do something that you want to do and don't just bite off more than you can chew in order to try and do something because worst case scenario, if you bite off more than you could chew, you will end up not doing as well as they want and things could take a bad turn from there," he said. 
'Humble' and 'helpful' are the two words mother, Angela Dowers would use to describe her son. 
Dowers, who also teaches at the Mountain View Adventist Academy, told SEARCHLIGHT that it was a balancing act helping her son to prepare for his exams but she is thankful to God and happy about Anjú's performance. 
She expressed gratitude to his grandmother, Jean Williams and everyone who supported her son in this time, including the Kingstown Co-operative Credit Union (KCCU), who awarded Anjú an academic scholarship in 2016. 
Anjú plans to attend the University of the Southern Caribbean in Trinidad, where he hopes to pursue a Bachelors of Science in Computing and Biology, Zoology and Physics.