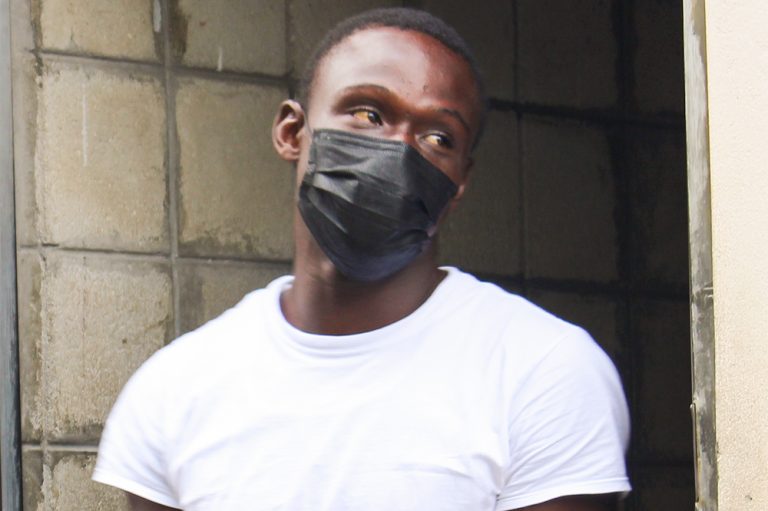 From the Courts
December 14, 2021
Dickson labourer remains on remand while his victim continues to recover in hospital
A 27-YEAR-OLD labourer charged with striking another man in the face with a stone will reappear at the Serious Offences Court today for bail review.
Clydon Cato, of Dickson Village, Georgetown, was charged on Monday November 29 with the attempted murder of Hyron Ryan of Spring Village, Georgetown.
The incident from which the charge stems is said to have occurred on Saturday November 27, in Spring Village, Georgetown.
When Cato appeared at the Serious Offences Court last week, the prosecution told the court that after being struck, Ryan was rushed for emergency surgery following which he was taken to the Intensive Care Unit (ICU) at the Milton Cato Memorial Hospital.
While the medical condition of the injured man was still unpredictable Chief Magistrate Rechanne Browne denied bail, and set a review date for last Tuesday December 7.
On Tuesday, the prosecution informed the court that Ryan was still in the hospital but had been transferred to the male surgical ward.
The magistrate told the accused that this means the injured man was not out of the woods, and that the situation was still serious. She therefore adjourned the matter for another report in a week's time, today Tuesday December 14.
The Chief magistrate told Cato she trusts that, for his sake, Ryan's condition will soon stabilise but he must be held in prison while the injured person is recovering in hospital.