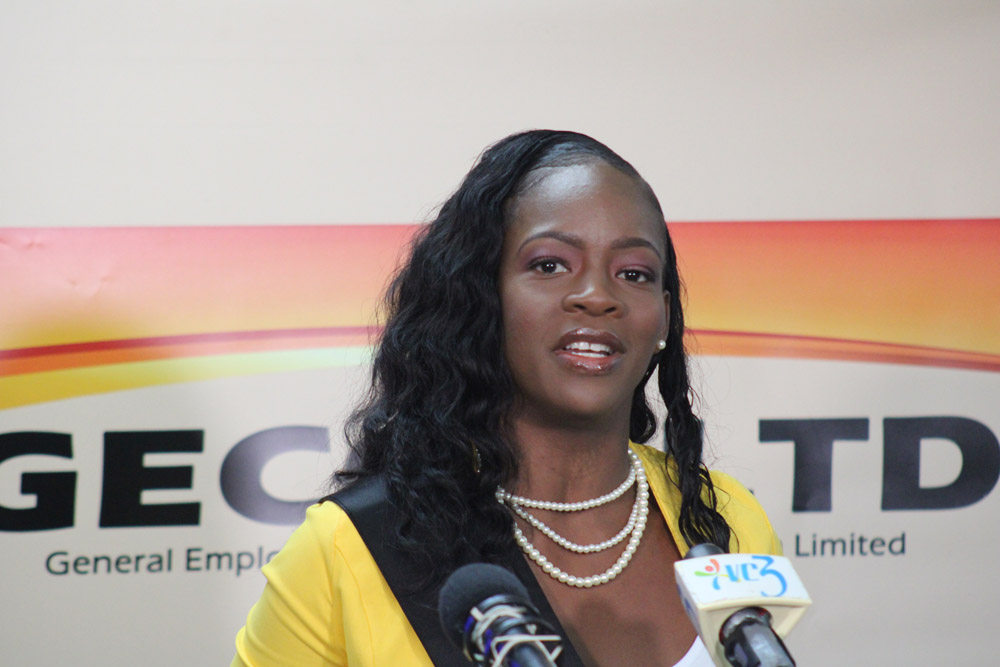 Shanyah Peters seeks to change unhealthy practices and behaviours in her community (+ video)
Shanyah Peters, Miss FLOW in the Miss SVG 2022 pageant has hopes of helping her community create and maintain a healthy lifestyle and environment.
Her mission will be carried out through "Healthy Peps", a project she has conceptualised as part of the GECCU Miss SVG Community Service Project.
The Paul's Avenue resident's overarching theme is Health Promotion/Health Awareness and she has plans of executing "Healthy Peps" from September 9 to September 18, 2022.
Some activities will include a health fair, community clean up, fitness sessions and awareness presentations within the community.
Peters' vision is to amend the unhealthy practices and behaviours in her community by raising awareness on the importance of maintaining a healthy lifestyle, encouraging members to choose healthy behaviours to reduce the risk of chronic diseases such as heart disease, strokes, cancers and diabetes and encouraging  the community to create and to maintain a healthy environment.
The Miss SVG contestant's initiative forms part of the GECCU Miss SVG Community Service Project — a new addition to the pageant this year, which challenges contestants to effect lasting change in their respective communities.
As title sponsor of the Miss SVG Community Service Project, GECCU will make $1000 available to each delegate to execute a project surrounding a particular topic in each of their communities.
Each contestant randomly chose the focus of their community project which include education development; sports involvement; promoting safety and reducing crime; entrepreneurship development; advocacy for the differently abled; health awareness/ health promotion; community beautification and geriatric care.