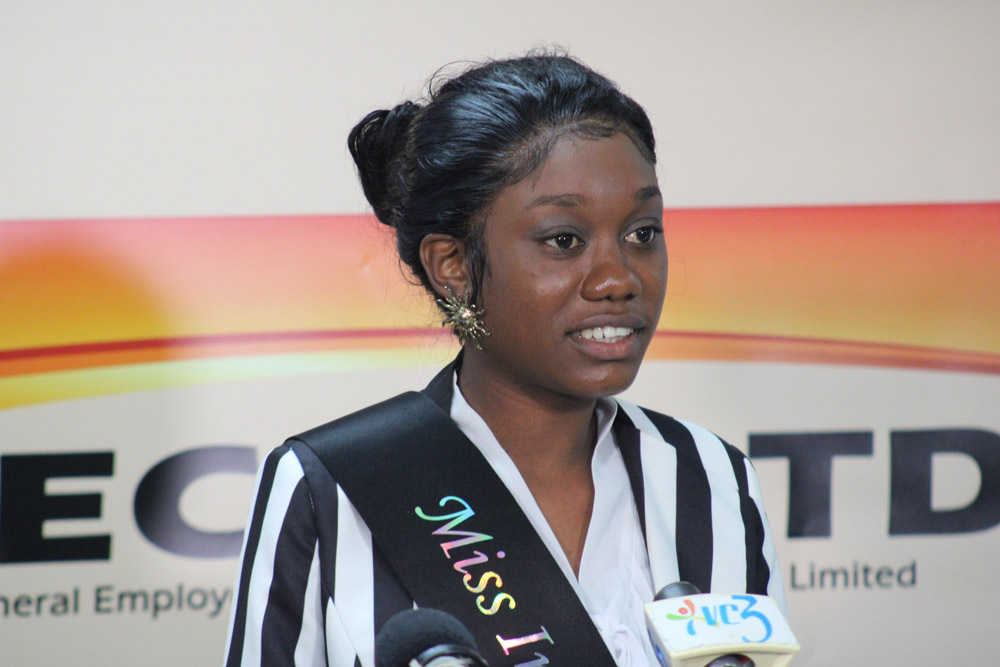 Rockel Coombs will show her community how to strengthen its bonds through sports
For five days, Rockel Coombs, Miss Intransit Export will demonstrate to residents of Vermont how to have fun and strengthen the ties of community through sporting activities.
This will be done through the implementation of her community project which focuses on Sports Involvement.
Coombs' community service project targets both the young and elderly and aims to educate and engage members of her community in traditional games and other sporting activities from September 12 to September 15, 2022.
Activities include a Facebook live discussion, neighbourhood whistle stop, a school visit to engage children in classic indoor games and a fitness session. The activities culminate with a Sports Fun Day.
It forms part of the GECCU Miss SVG Community Service Project — a new addition to the pageant this year, which challenges contestants to effect lasting change in their respective communities.
As title sponsor of the Miss SVG Community Service Project, GECCU will make $1000 available to each delegate to execute a project surrounding a particular topic in each of their communities.
Each contestant randomly chose the focus of their community project which include education development; sports involvement; promoting safety and reducing crime; entrepreneurship development; advocacy for the differently abled; health awareness/ health promotion; community beautification and geriatric care.