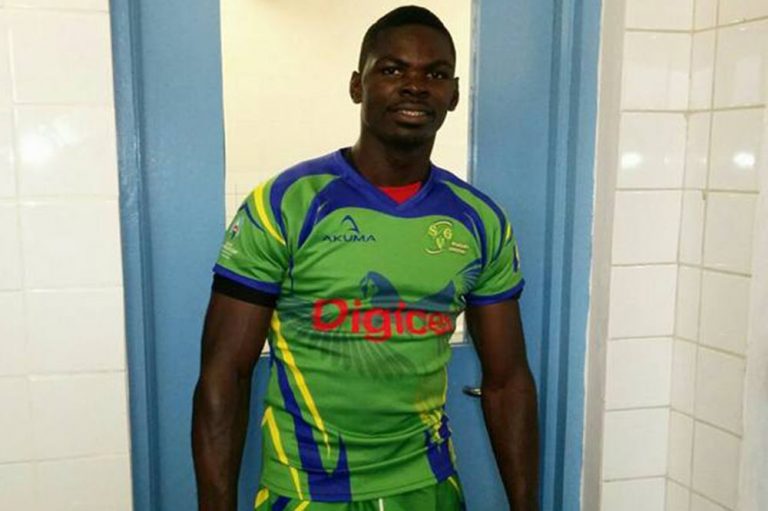 Local Rugby Book Launched
'St Vincent Rugby', a book about the sport's history in this country and how a rugby player's mindset can benefit everyday life, has been launched to commemorate 20 years since the sport's introduction to St Vincent and the Grenadines.
The book, written by an avid rugby supporter and former player, Kimran Barnum, was launched on Wednesday, March 28.
The author said he hoped his book would change the perception of the game and possibly motivate enthusiasts to participate.
"I want to change that perception that people have against the game. A lot of people look at rugby as just aggressive…yes it is a high intensity game but also, rugby is one of the most disciplined sports…," Barnum said.
He explained that being a good rugby player requires consistency, good communication, control of one's actions, patience and a demand of physical ability, which can help to make a good employee.
He continued that among other sports in the country, the popularity of rugby is low, as athletes tend to choose the more popular sports. Furthermore, those who are interested in playing are afraid they would get hurt.
"Would you watch a concrete wall and run straight into it? the concept is no. I wouldn't watch three men and run straight into them, because I am mindful that I would get tackle," Barnum said.
He said there are four teams in the country and they get to play twice a year at two different tournaments which are organized by the St Vincent Rugby Football Union. One of the tournaments is a regional tournament.
"We also have a chance to claim the world cup title because we are a part of the World Rugby Association.
The book includes chapters such as: 'St Vincent Rugby', 'How to Achieve Your Goals', 'Leadership', 'How Rugby Relates to Life', and 'St Vincent Finest (Rugby) Athletes'.
The book goes into detail about the inception and development of the sport from January 18, 1998, and the background of devoted players. Barnum has played rugby for 13 years and hopes to serve the game as a referee.
The 36-page book is available on Amazon in Kindle format and at Diamond Girl Cosmetic Store, where Barnum works.(CB)