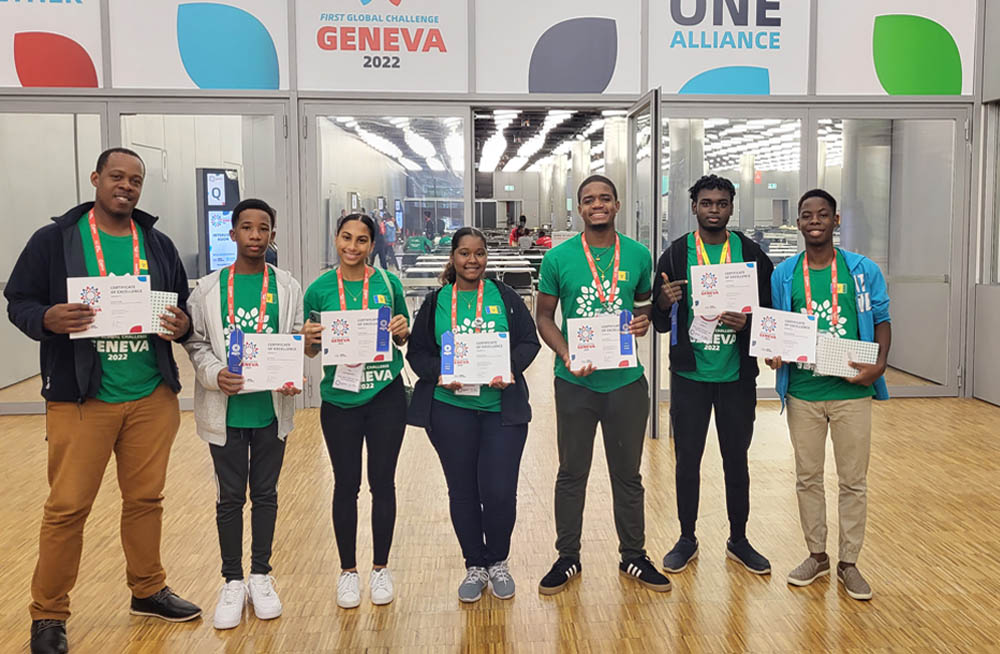 Breaking News
October 16, 2022
SVG Robotics team wins award at Global Robotics competition in Geneva
Team SVG Robotics, the group representing St Vincent and the Grenadines at the Global Robotics competition in Geneva Switzerland has received an award.
The team won the FIRST Global Safety Award for exemplifying safe engineering design of the robot, safe engineering practices as well as safe gameplay during the ranking matches in the competition which concluded Sunday, October 16.
"In the global setting, Team SVG ranked 80th out of 164 countries who attended the competition and 6th out of 12 Caribbean Countries, ranking above engineering giant countries the likes of The Netherlands, Canada and United Arab Emirates," a release from one of the team's mentor said.
"The team mentors, Brodlon Daniel and Deaney Gellizeau are very elated for the opportunity to nurture the students to represent their country at the multinational level and hope to further their accomplishments upon their return, to propel SVG as a pioneer for STEM and Robotics in the Caribbean," the release said.