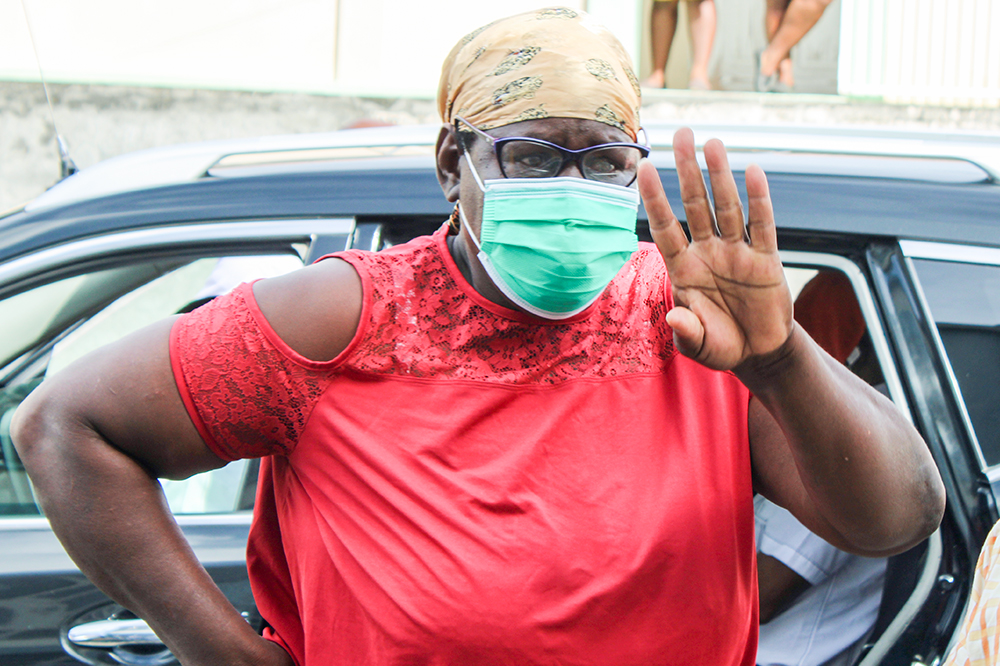 Breaking News
September 7, 2021
Woman charged with wounding PM Gonsalves slapped with another charge
The Layou resident who was previously charged with wounding Prime Minister Dr Ralph Gonsalves has been arrested and charged today, September 7, with the offence of throwing missiles.
It is most likely that 56-year-old vendor Annamay Lewis will appear before the Kingstown Magistrate's Court (KMC) tomorrow to enter a plea.
Commissioner of Police(COP) Colin John confirmed on Tuesday that Lewis was picked up at her home this morning, interviewed and then charged. He explained that the reason for the delay in her receiving this charge is because the matter is being investigated.
"…We are looking at videos, we are looking at other evidence. It's likely that other persons will be charged as well," he stated.
SEARCHLIGHT attempted to reach Lewis' lawyer, Kay Bacchus-Baptiste, for comment, but was unsuccessful.
Lewis first appeared at the Kingstown Magistrate's Court (KMC) on August 9, where she entered a "Not Guilty" plea to the offence of unlawful and malicious wounding. She is alleged to have launched an object at Prime Minister Dr Ralph Gonsalves as he was making his way to the House of Assembly on the evening of August 5.
Gonsalves had to be taken to the hospital, and then flown to Barbados for further medical advice following a concussion causing by the blow to his head. The police's stance is that the protest that was taking place on this day was in contravention of the Public Order Act, and other alleged protesters have been brought before the court to answer charges of being concerned in organising as well as attending a protest which was against the provisions of this law.
Lewis was slated to appear before the KMC on September 15 as her next court date in connection with the wounding charge.