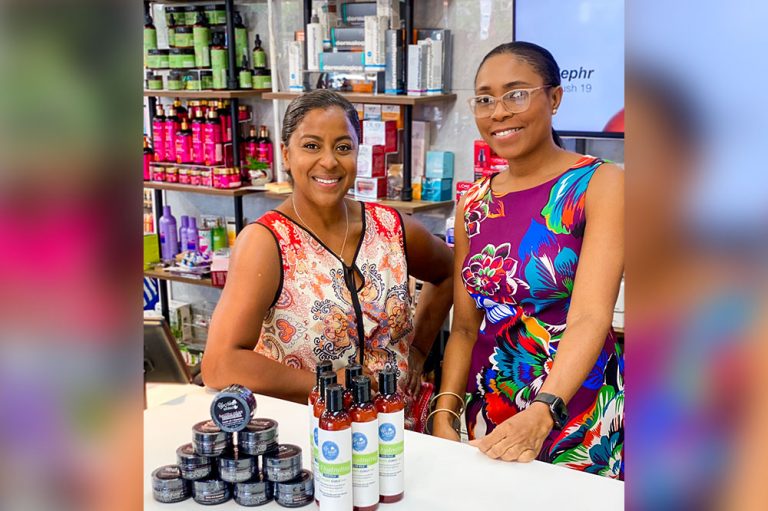 Canadian natural hair care line launched in the Caribbean
Up North Naturals line of hair products for naturally curly hair is now available in the Caribbean, marking the company's first foray into the region.
Acute Cosmetics, located at the Joshua Center in Arnos Vale, St Vincent and the Grenadines will be the first to carry the Canadian brand.
"Up North Naturals is committed to creating healthy, natural hair products made with the best ingredients. Their range of products includes shampoo, conditioners, and styling aids, all designed to nourish curly to kinky natural hair," a release from the company said.
Founder Lisa Keizer, who is Canadian with Trinidadian heritage and has been married to a Vincentian for over 20 years, told SEARCHLIGHT she is excited about the new expansion.
She believes that supporting our own is important and is thrilled to work with Monique Mills, who will be the company's partner in the Caribbean.
"We are excited to be launching in St Vincent," said Keizer. "With our focus on healthy, natural hair, we believe that our brand will resonate with consumers in the region. We are looking forward to working with our new partner, Monique Mills, to bring our products to even more people starting here in SVG, and hopefully to other islands in the Caribbean."
Up North Naturals Inc.'s products will be solely available at Acute Cosmetics in Arnos Vale at this time.
For more information about the company and their products, visit their website at www.upnorthnaturals.com, or contact lisa@upnorthnaturals.com