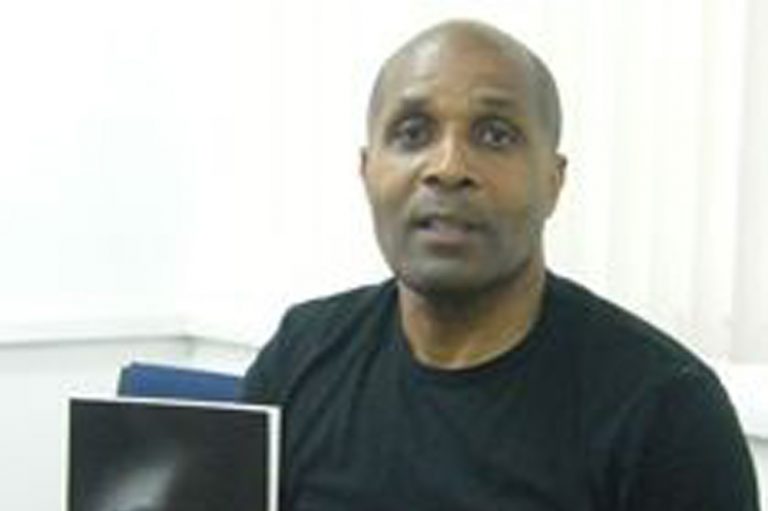 Vincentian Writer shortlisted for prestigious Literature prize
Vincentian writer Cecil Browne is among a number of writers from around the world who have been shortlisted for the world's most global literature prize.
The Commonwealth Short Story Prize is awarded annually for the best piece of unpublished short fiction from any of the Commonwealth's 54 member states.
A release from the Commonwealth Foundation noted that writers from across 20 Commonwealth countries have been shortlisted this year.
This is also the first time that writers from St Vincent and the Grenadines, and two other countries; Papua New Guinea and eSwatini have made the short list.
Browne, who resides in England but is originally from Chester Cottage, was shortlisted with his short story titled 'A Hat for Lemer'.
The Vincentian writer was featured in the pages of SEARCHLIGHT in 2010 when he penned his first book of short stories titled 'The Moon is Following me' and shared that his early childhood experiences living in the countryside inspired some of the stories that he writes.
In 2010, he also told SEARCHLIGHT that one of his aims is to get more people to write their own stories and become authors as well.
The Commonwealth Short Story Prize is considered the most accessible and international of all writing competitions, with entries being submitted not only in English but a number of other languages including Bengali, Chinese, Creole, French, Greek, Malay, Portuguese, Samoan, Swahili, Tamil, and Turkish.
Stories shortlisted in 2022 were selected from a total of 6730 entries from 52 Commonwealth countries and shortlisted writers range from ages 23 to 75.
Winning or being shortlisted for the Commonwealth Short Story Prize has been known to provide a wealth of opportunities for writers to further their careers.
The 2022 shortlisted stories are scheduled to be published online via the Commonwealth Foundation's online magazine, adda (addastories.org). 
The panel of judges will choose a winner for each of the five regions. These regional winners will be announced on May 23 while the overall winner is expected to be announced in June.