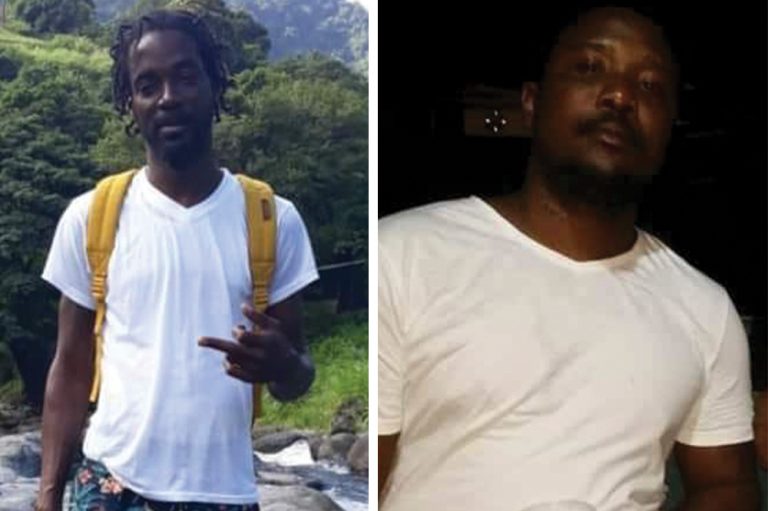 Two men shot dead, another found unresponsive in New Montrose shooting
A SHOOTING incident at New Montrose this week has left two men dead, one with critical injuries and another nursing a gunshot wound.
The incident, which occured on Monday afternoon, May 16, resulted in the death of New Montrose residents, Elon 'TV Head' Barber and Daniel 'Romano' Skerrit.
According to preliminary investigations carried out by the police, the now deceased men were sitting among a group of men on the roadside in New Montrose when they were approached by two masked gunmen who opened fire on them.
Barber and Skerrit were transported to the Milton Cato Memorial Hospital for medical attention but subsequently died from their injuries.
A third victim was treated and discharged.
A fourth man, Omarie Sargeant was found sometime after the incident on Monday along the Ottley Hall Public Road unresponsive with gunshot injuries.
SEARCHLIGHT was able to confirm that Sargeant is suspected to be one of the two shooters who opened fire on the group of men on Monday.
He is currently a patient at the Milton Cato Memorial Hospital.
Postmortem examinations are expected to be carried out on both of the deceased men to ascertain the cause of death.
A police report states that up to the time of going to press, a motive for the shootings had not yet been established but the matter is under investigation.
Persons with information that can assist with the investigation are asked to contact the Assistant Commissioner in charge of Crimes at 1784-457-1211, the Officer in charge of the Criminal Investigations Department/Major Crimes Unit at 1784-456-1810; or any Police Station, or Police Officer you are comfortable with.
All information will be dealt with confidentially.