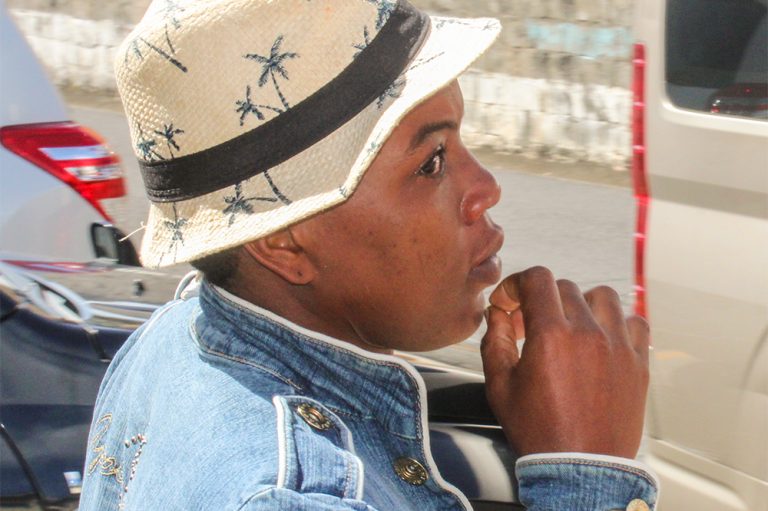 Pregnant mother of four to be sentenced for stabbing 12-year-old boy
A pregnant woman who blamed "frustration" for stabbing a 12-year-old boy about his body with a knife has been remanded in custody for one week pending her sentence.
Penniston resident, 27 year old Noella Soso, appeared in the Kingstown Magistrate Court on January 11, before Senior Magistrate, Rickie Burnett to answer a charge that on January 3, at Penniston she did unlawfully and maliciously wound Daeshawn Delpesche of Penniston.
The woman who told the court she has four children, and is currently pregnant with a fifth child, pleaded guilty to the charge and the magistrate remanded her into custody for one week before he sentences her.
According to the facts presented by prosecutor, Curlene Samuel, the virtual complainant is a 12 year old boy. On January 3, at about 5:20 p.m he was playing cricket with some other children. While playing, the defendant's five year old son took up some sand and threw it on the 12 year old, then he threw a knife he had in his hand at the complainant.
The 12 year old took the knife from the ground and threw it back at the defendant's five year old son causing it to stab him in his hand.
The defendant, who was at home, was informed and she left her home and went to the complainant's yard where she met the 12 year old boy and pulled him around.
After this, she proceeded to stab the child to his left shoulder with a knife. She raised her hand to stab him in the area of his head, but he raised his hand and received the stab to his left hand. She also stabbed him on his right foot.
After she stabbed him three times, the defendant walked away leaving the 12 year old bleeding, and someone had to come to his assistance.
Soso had no previous convictions and she told the police that she has always had a problem with the victim and her five year old child.
She said that the incident was a situation where she couldn't "think" at the time and, as a result, she retaliated.
The senior magistrate said, "there is a place where I normally send individuals to reflect on their actions for a while and when they come back they will tell me about their experience."
After saying this, he informed the prosecutor that he was remanding the defendant into custody for a week to reflect on what she had done.
Soso will be sentenced for the offence after one week behind bars.
The magistrate told her that there is no excuse for what she did to the 12 year old, and she replied, "it was frustration your honour, he is not my first child he damage, this is my third child."
Burnett told her that she cannot take the law into her own hands and that she has to spend some time inside until he is ready to sentence her because he cannot allow what she did.
"No civilized society will tolerate this, and I am not going to allow that to happen in St. Vincent and the Grenadines as long as I am a magistrate here."
"She shows little to no remorse at all as though what was done by her was okay," the senior magistrate said, based on the reactions of the defendant in the courtroom.
The defendant has been remanded into custody until January 18, for her sentencing.
RELATED ARTICLE: A man who stabbed his wife about her body with a knife in the presence of their children at their home has been sentenced to seven years in prison.