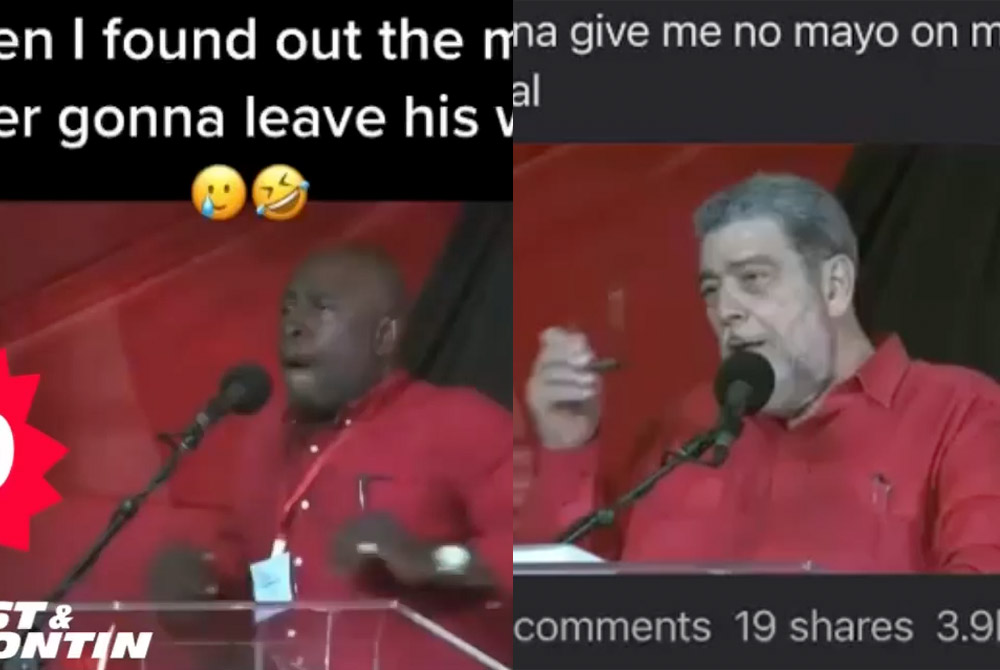 Unity Labour Party Convention puts the Vincy meme factory into overdrive
The St Vincent and the Grenadines meme factory went into overdrive earlier this week following the 25th Annual Convention of the Unity Labour Party (ULP) on July 31.
The Convention was a much anticipated event, as people tuned in, with the hope of hearing the political party's plans for succession.
It was also the first Convention ever to be held without General Secretary Julian Francis, who is currently on the mend in Barbados after suffering a stroke some weeks ago.
For many, the ULP's activity over the weekend served as a fertile breeding ground for local memes that offer comic relief, and lighthearted commentary on hot topics.
The meme factory thought two scenarios in particular could serve as apt responses in a number of other scenarios.
THIS IS A FREEBEE??
Serving as inspiration for the meme creatives was Prime Minister Dr Ralph Gonsalves' reprimand of the sound team for what he considered poor audio quality that had him "straining his voice" for the first half of his speech.
This meme linked the vexing issue of high gas prices with PM's call for a "Freebee"
SNAGGY!!
But by far, the most popular meme was the emotional reaction by party chairman Edwin Snagg to a telephone call from recovering General Secretary Julian Francis during the convention.
Some memes attributed his response to the skyrocketing cost of living:
While others thought such an emotional response must be because of relationship issues:
Or even when you bite off more than you can chew:
Businessman and Soca Artiste Maddzart was able to get to the bottom of the many Snagg memes: